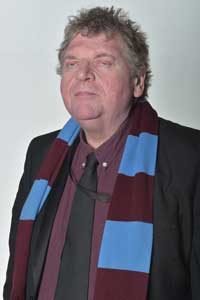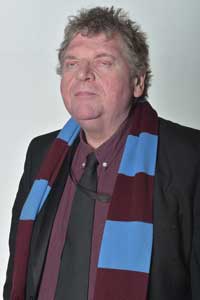 Blind Hammer looks at the Uses and abuses of the loan system.
For a while now there have been grumblings at FIFA about how teams such as Chelsea distort the world's global transfer market. In particular, there have been concerns about the use of the loan system. FIFA are looking to introduce regulation changes.
The controversial loan system relies on a global sweeping up of large numbers of players. These players are then farmed out to lower league clubs. There is a sound business case for this model.
Receiving clubs have to pay the wages for the talent they hire. If a player succeeds then the loaning club cashes in either by returning the loanee to compete in their own squad or by harvesting a transfer fee.
It was striking that in the Championship Play-Off final that some of the most prominent performers for both Aston Villa and Derby were Chelsea loanees. Aston Villa's main striker Tammy Abraham was up against fellow Chelsea loanee and Derby County's Player of the Season Fikayo Tomori.
Rivalling Tomori for Derby's player of the season was also a Chelsea loanee, key midfielder Mason Mount, who scored in their semi-final second leg win over Leeds United.
The use of a loan system is not in itself controversial.  Potentially all parties benefit. The loaning clubs develop their investment in a player. The loanee has the opportunity to further his career, and the receiving club benefit.
The problem is one of scale. A check on Google reveals West Ham have 13 players out on loan. In contrast, Chelsea is reported as farming out 41. West Ham are in line with other clubs such as Manchester City who have 14, Liverpool, 16, and Spurs Arsenal who are both reported as having 9.
Chelsea are currently appealing a transfer ban.   Irrespective of this it is widely believed that their use of the loan system will face little or no change. The FIFA proposal to restrict loans to 6-8 players is surrounded by so many caveats that it is effectively toothless. , For example, the FIFA restrictions will not apply to players under 21 or players defined as "home grown".
Chelsea, by sweeping up so many young players are able to pick out from this wider sweep the few who succeed, the cream who potentially either save or earn a fortune in transfer fees. It is a very effective player recruitment business model.
If Chelsea are confident that they can continue their loan model, the question then becomes whether teams like West Ham need to radically change their approach to compete.
There are worrying signs that direct competitors to West Ham are already taking a leaf out of the Chelsea book. Wolves for example now have 22 players out on loan. Everton are reportedly also ranking up their loan system.
In the race to gather the cream of the world's young talent, scouting of players in their early 20s may no longer be enough. West Ham may have to produce their own system of loan stars to compete.