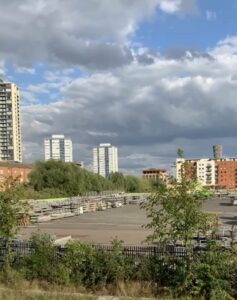 Installation of new lower tier seating is well underway at the London Stadium.
Visitors to the Pudding Mill Lane area have spotted seating now filling the car park as installers Arena Events get to work replacing the Sir Trevor Brooking and Bobby Moore lower stands.
The multi million pound investment paid for the London Stadium owners changes the shape of the south and north lower tiers while bringing many supporters closer to the pitch.
The views and overall experience for the vast majority of those in these lower stands will improve. Those who do not like their new suggested seat will get first priority of relocation once the season ticket deadline has passed.
The club have attempted to move supporters in groups where a relationship is known but groups could still be accommodated once the relocation window opens if they are not happy with their new designated allocation  in the new squared off stands.