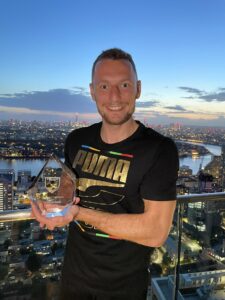 Vladi Coufal made his debut for the Irons against Leicester City and is looking forward to his visit to the east midlands club this weekend.
The Czech Republic full-back has since featured in 3-2 and 4-1 home victories last season and this season respectively against the Foxes, and hopes to create more happy memories come the weekend.
Ans odf course after the much required win over Watford he is determined the Hammers should continue on a victory parade at the Power King Stadium on Sunday.
We all hope – and no doubt he does to – that we will see a more 'artistic' style of play which – hopefully – will include Manu Lanzini.
We need to build on the Watford victory and Coufal is keen to ensure we see the Hammers at their best again.
The Czech right back was keen to discuss a match which will bring back happy memories of his start with the club telling whufc.com: "It's a long time ago now!
"It was my first game and in this time, we have played against Leicester twice at home, so I will be back again. I will be excited to be there again and hopefully it will be the same result.
"I think it will be a different kind of game. Leicester will want to be dominant with the ball and have a high percentage of possession. 
"They will try to play a different style of football than Watford did, so we have to prepare for it and we will go there for three points."