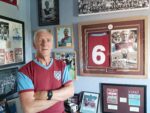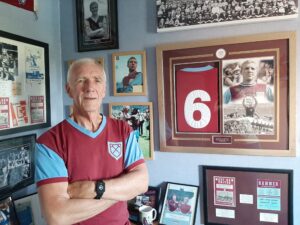 By CandH's top blogger Allen Cummings
With 13 games still to go in the season, is it too early to start thinking about choosing this season's Hammer of the Year?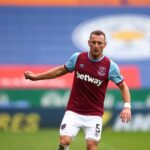 Declan Rice made a reference to the award on talkSPORT recently when singing the praises of Tomas Soucek.
After Tomas was revealed as having run 17k during the recent Manchester United FA Cup game, Declan admitted all his team mates teased him saying: "That's not normal Tom."
He added: "Honestly he's unbelievable. This season he's going to be our player of the year." So that's settled then – or is it?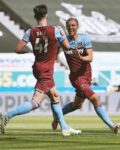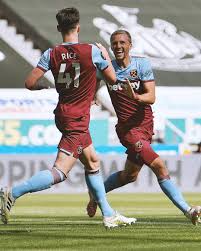 On Sky Sports Super Sunday last weekend top pundit Micha Richards threw another name into the ring. "(Aaron) Cresswell has been my Hammer of the Year," said Richards.
" He might not have the pace of an (Andy) Robertson or a (Kieran) Tierney. But his positional sense. His delivery of free kicks. He really is a joy to watch." Cressa was being written off a year ago!
Despite the impressive endorsements, those two players aren't the only contenders this year. Declan wouldn't nominate himself of course, but last year's winner has to be in with a shout again.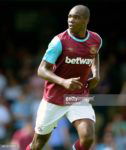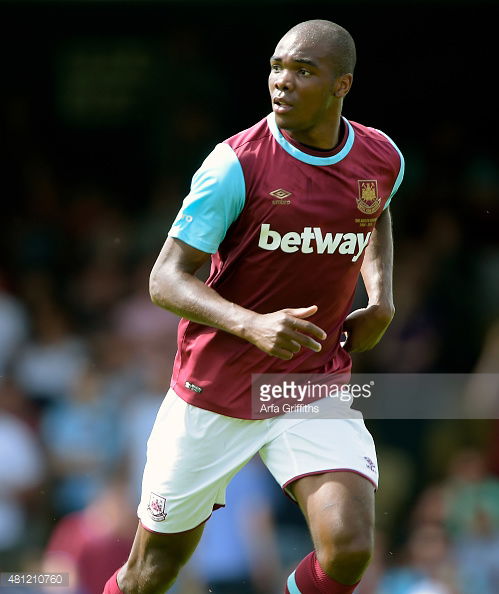 He's rarely had a day off – or an off day for that matter. Rice is our Mr Consistency, taking on the role of team captain, when Mark Noble isn't in the side, accepting the responsibility and providing the inspiration of a top skipper.
Angelo Ogbonna, last season's runner-up, has to be in with a shout, too. An ever present prior to his recent injury – Oggy was a rock at the back for us – and will no doubt be again when he's back.
Should we also make a case for Craig Dawson? The 'loanee' was seen by most people as just a filler to make up the numbers, Craig has stepped up to the plate in a way no-one could have imagined.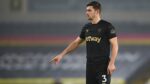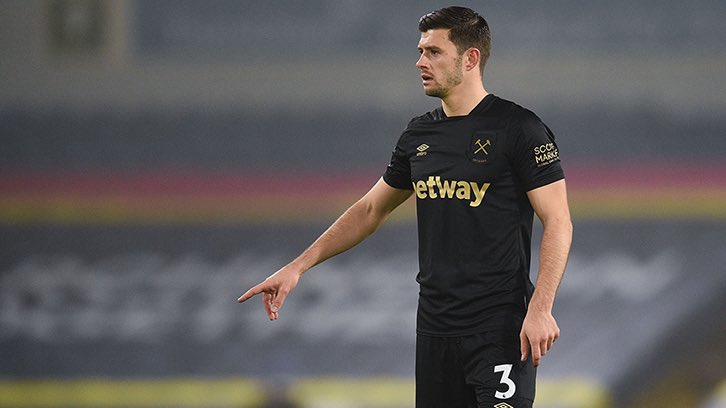 Vladimir Coufal cannot be discounted either. The bargain buy who has become a huge favourite with the fans for his defensive qualities, attacking ability – and that famous ice-cold stare. Agree Mr Grealish?
There hasn't even been a mention here of Michail Antonio or new kid-on-the-block Jesse Lingard – who will no doubt have his supporters if he continues to knock in the goals and turn in the performances we've seen in his short time with us.
Of course, Managers don't qualify, otherwise surely David Moyes would have earned the biggest shout of all!
It's difficult to remember a year when so many players have had genuine claims to our top award. Despite some massive names in our line-ups in the past, there's usually been just one stand-out performer to take the title.
This year it's very different – for differing reasons. The picture may change of course in the next 13 games, but judging by what we have seen so far, when it comes to the vote, placing that all-important cross could take an awful lot of soul-searching.