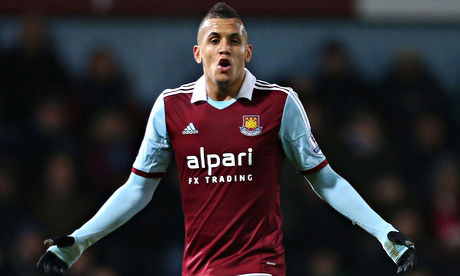 Ravel Morrison has given an exclusive interview to the Sun newspaper today in which he says he was advised not to join West Ham by a Manchester United coach.
Morrison says "I remember my coach, Rene Meulensteen, trying to advise me not to leave when West Ham came in for me. He said 'If you leave the club , it'll hard to get back' but I was young and I wanted to play football. I would have done things differently if I was in that situation now. But it is done now and there's no going back. All I can do is look forward" 
Morrison has yet to start a game for Lazio but said "I'm truly loving being here and I'm determined to succeed. The past is the past.I have learnt from good and bad. I have come here for  a clean slate and want people to only write or comment about my football and not stupid stuff I did many years ago"
The Sun article is next to an advert with a picture of Morrison in a West Ham shirt saying "Tomorrow My West Ham Hell"  If you want people to write about your football Mr Morrison I am not sure how describing your 'West Ham hell' will help.