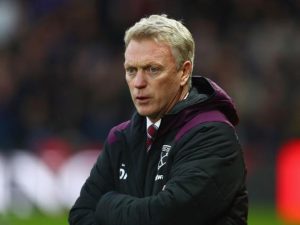 David Moyes has delivered the only message which matters at the moment – 'Stay home, save lives.'
Commenting at https://www.whufc.com/news/articles/2020/march/28-march/david-moyes-it-vital-we-follow-advice-and-stay-home-protect-nhs he said: It is only a few days since I wrote a letter to supporters through the official website.
But the world and the way we are living have changed a great deal since then, with new Government guidelines now in place that instruct us to stay at home unless we absolutely have to go out.
"As we are all now acutely aware, COVID-19 is a virus that has and will continue to affect many of our lives directly over the coming days, weeks and months.
For that reason, it is vitally important that we continue to follow the advice and only leave home for essential food, medicine or individual exercise and stay two metres apart. This is an urgent message. Protect the NHS and save lives.
"Of course, the restrictions mean that us managers, coaches and footballers are staying at home and keeping ourselves fit by following individual training and meal plans and using treadmills, exercise bikes and our back gardens, but many others do not have the option as they are key workers.
"On behalf of everyone at the club, I would like personally thank each and every doctor, nurse, member of the emergency services, schoolteacher, supermarket worker and all those other key workers who are giving absolutely everything in uniquely testing circumstances. Your efforts are hugely appreciated by us all.
"We are all looking forward greatly to this horrible disease being a thing of the past and returning to the pitch but, in the meantime, please continue to look out for yourselves and for each other, with particular thought given to those older or more vulnerable people in our community who might need that extra help.
"The NHS is a special organisation full of special people doing a special job, so let's do everything we can to support them."