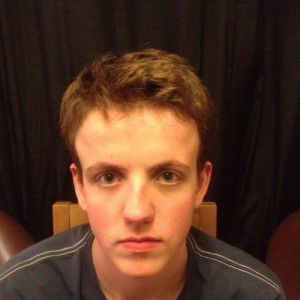 Harry Sherlock of www.goal.com was back on the Hammers beat today and brings his unique insight on the conception and delivery of this new West Ham.
"Hope you know how to spell tosh," cried the fuming West Ham fan as he descended the steps next to the Upton Park press box. He had had enough, and was leaving before the final whistle.
When it came, it signaled three more points for the Hammers, as they defeated Hull 2-1. But the performance was so lifeless, so devoid of quality, that the home fans turned against the team and manager, even in victory.  That was March.
On Sunday, a supporter danced past the press box, singing 'We're gonna win the league!' What a difference nine months make.
In the same time it takes to conceive and deliver a child, Sam Allardyce has rebirthed this West Ham team. There aren't many managers who get the time Allardyce was given, and that is to the credit of David Gold and David Sullivan.
The pair backed their man at a time when many chairmen would have pulled the revolver out of their desk and pulled the trigger.
"We'll sit around the table and talk about it," said Allardyce after another vital win in 2014-15, this time over Swansea City. "It," of course, is a new contract.
This time last year, on December 7, West Ham were 17th. From 15 games, they had accrued just 13 points. They had scored 13 goals, and conceded 19.
Now, they are third, with 27 points, breathing the rarefied air once only occupied by Manchester City, Chelsea and the rest of the Premier League's elite. They have scored 26 goals and conceded 18. And, on the back of a truly scintillating second-half performance on Sunday, few would bet against Allardyce extending his stay at the Boleyn.
With a squad bursting with talent, a happy Boleyn Ground and chairmen who preach stability over chaos, things are rosy. Add in a potent Andy Carroll, a hungry Diafra Sakho and an on-form Alex Song and you have a recipe for unprecedented success.
On Sunday, Carroll started up front with Enner Valencia and while the Ecuadorian huffed and puffed to little reward, Carroll turned in a performance that almost justified the £35 million Liverpool once spent on him.
This was a striker reinvigorated, a striker hungry and in top shape. "He's not yet there with match fitness," said Allardyce afterwards. If this was Carroll out of shape then Premier League defences ought to run for cover.
Anyone who dared challenge him was steamrollered, as Carroll vindicated his manager's decision to sign him over Wilfried Bony. Two goals and an assist. What more could you want?
Despite his reputation as a 'big man', Carroll showcased his remarkable ability to pull the ball down and make a difference on the deck. Time and again he showed his agility to control a high, floated ball, before bringing it into his feet and laying off to midfield runners. Ashley Williams and Kyle Bartley were made to look foolish as they attempted in vain to bring him under control, like two clueless poachers trying to sedate a ruthless, irrepressible rhinoceros.
But it would be a waste to simply praise Carroll, despite his virtuoso display. Sakho emerged from the bench at half-time, replacing a limp Valencia, and instantly transformed a West Ham attack that had slipped into the age-old habit of reverting to type; with cross after cross aimed at Carroll's head.
With his introduction Sakho injected some much-needed energy, and ran the beleaguered Swansea backline ragged. With Carroll alongside him, West Ham suddenly had options, and it was the England man's flick-on which gave the summer signing the chance to make it 3-1.
Of course, after such a brilliant cameo, the former Metz man grabbed the opportunity with both hands, sending the Upton Park crowd into a chorus of 'Barcelona, we're coming for you!'
Of course, some woeful defending and Lukasz Fabianski's sending off aided the Hammers, but these were three points won on merit. Stewart Downing, Carl Jenkinson, Winston Reid, Song, and Kevin Nolan were also excellent, and Allardyce was effusive in his praise of his team afterwards.
He did sound a cautionary note, however, explaining that the Irons must maintain their current levels of performance if they are to, indeed, "come for Barcelona."
He's right. But, for now, he'd be best off simply enjoying the ride. For a man under so much pressure a year ago, he deserves it.