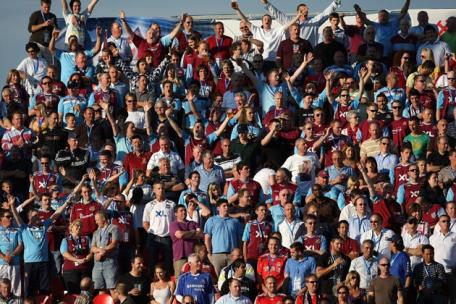 You really do have to hand it to our fans.
Once again they have shown themselves to be the most devoted in the land as FA Cup weekend approaches and our tie at Blackburn Rovers.
This is a game being shown live on the box yet every one of the 7,200 tickets for the Fifth Round game has been sold – a totally remarkable achievement.
And David Gold has declared his total amazement at the dedication of the faithful as they prepare to make the trek north.
He said: "With all due respect to Rovers, this is not a trip to Barcelona yet here we are selling every single ticket available to us.
"Every club in the land says they have the best supporters but we have. We really have. They have astonished me over and over again – they followed us everywhere through the Championship and are the most devoted in the land.
"To be taking 7,200 of them to Rovers is brilliant and the truth is we could probably have sold more. What a fantastic bunch of people they are."