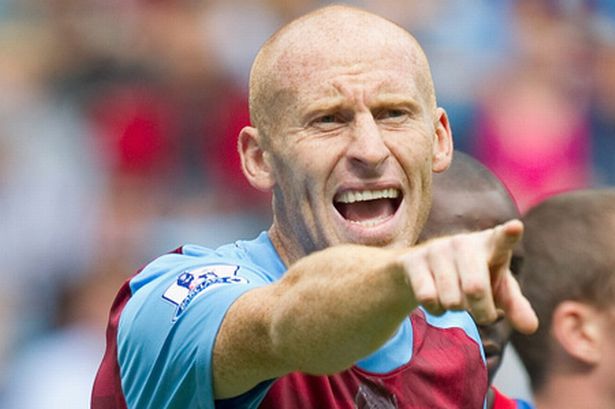 Wales boss Chris Coleman has revealed how a cup of coffee in a public place was used to seal his problems with James Collins!
'Ginge' is now back on track and set to play a major role for his international country and will be involved in the  Euro 2016 campaign.
Coleman chose Cardiff's busiest shopping centre for peace talks between the pair so things could not turn ugly and Collins will now win his 45th cap in Wales' crunch qualifier against Israel on Saturday night.
The pair had a big fall out with an earlier Collins  withdrawal from the Wales squad although the irons defender denied he'd turned down the chance to join the squad as a late call-up prior to the World Cup qualifier against Serbia in September 2013.
Coleman said: "We had a coffee in the middle of St David's Shopping Centre so it could not kick off! There were too many people around so we had to be civil.
"We had our spat, but I have known him since he was a kid and always liked him, and when he has been with us he has been right in the middle of everything.
"His presence and personality are going to be very important going forward."
The 31-year-old has yet to feature in a campaign which sees Wales unbeaten after four games and within a point of Group B leaders Israel.