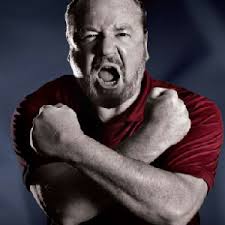 "I'm laughing a lot 'cause, you know, I still think we're gonna win the league," Celebrity West Ham fan Ray Winstone said on Radio X today "That's part of being a West Ham fan.

"No, you're an optimist, you have to be an optimist to be a West Ham fan and it's a ploy.

"I think it's a ploy just to get everyone at it and I think this weekend against Everton, they're a good side, I think we're gonna bury them.

"And then we've got Chelsea after that and we'll give them a good kicking and all.

"So I think it's upwards from now on, there's nowhere else to go so we're gonna go up from now on."

On West Ham's move to the London Stadium, he added: "Yeah, I mean, listen. I'm gutted we left Upton Park. I think to progress today, you have to have a big stadium If you wanna- you've gotta win as well but, um, and then people are moaning about the atmosphere of the stadium.
"Well, when the Olympics were on, there was an atmosphere because we were winning things and I think if the team starts to play well, you'll get that atmosphere back. There's nothing better than a night at West Ham under the floodlights and we're winning.
"But it's, you know- hopefully they put in- and we've bought enough players, maybe they need time to gel? They better hurry up!"