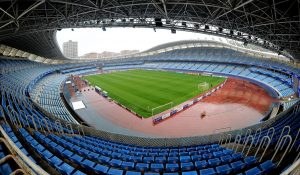 Real Sociedad have revealed detailed plans of how they plan to remove their running track while continuing to use their Estadio Anoeta stadium.
Work has already started this summer and over the next two seasons, they will reconstruct their stadium to remove the Athletics running track while continuing to play there. The pitch will be lowered and spectators moved closer to the playing field while both end zones rebuilt entirely.
The total budget has been set at €50,745,132. The Basque Country government have agreed to contribute €10 million, while Gipuzkoa local council will add further €4 million, leaving Real Sociedad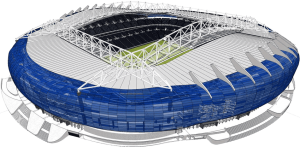 with €36 million to cover.
The scheme will give renewed hope that possibly one day a solution could be found to move spectators closer to the pitch should Athletics leave the London Stadium.
You can read  all about the Real Sociedad plans at http://stadiumdb.com/news/2016/12/san_sebastian_real_sociedads_detailed_schedule_of_anoeta_revamp