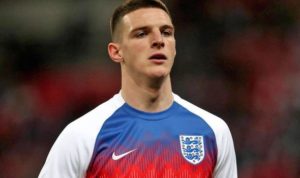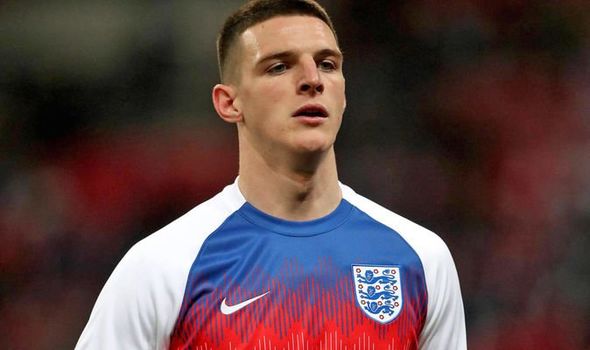 It would be nice to find something new to say on the top man's full international debut.
But the reality is that for Declan Rice, tonight in Montenegro it was a case of situation normal – he was again just brilliant without showing a sign of nerves.
And the world can take note – this is what the West Ham Academy is now all about – producing top players.
Declan slotted into midfield to the manner born doing exactly what he  has been doing all season at West Ham – keeping it simple, nothing flash at all.
He always played the simple ball when required but unlike most who play defensive midfield he loves to bring the ball out punch balls forward whenever he gets the opportunity and he rarely misplaces a pass..
Whenever danger threatens he is usually the first on the scene and as Ian Wright pointed out on TV is forever looking over his shoulder for danger.
Tonight Declan Rice e looked as comfortable in senior international football as he did for the under 23s at that time and then for the Irons first team.
Have I ever seen a quicker learner?
I don't think so – feel proud to be around as a Hammer in this time, we are watching the start of an absolutely extraordinary career from this fabulous footballer.