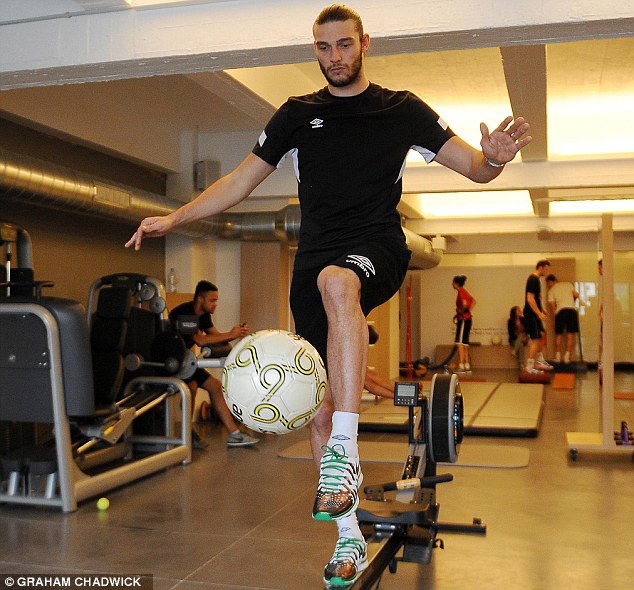 Andy Carroll's relentless injury problems are set to become a major issue for Slaven Bilic as he plans West Ham's way towards the Olympic Stadium.
Any new boss faced with a player who, at £17 million, has made 27 first team appearances and scored seven goals at £2,5 million each would be forgiven for wondering whether there is an answer anywhere to such a problem.
Frankly, it doesn't look like it as all the talk about getting rid as quickly as possible doesn't really stack up given the stark financial realities of the situation.
I spent considerable time on the phone this afternoon to an agent very familiar with the problem that is AC and despite his years of experience in buying and selling players he sees only one flicker of hope – but more of that in a minute.
He explained: "How do you sell a player who is injured for such long periods. Even if a buyer came in the fee would be considerably lower than the £17 million West Ham paid and the wages on offer would be a fraction of the deal he has with the club. Why would he leave?
"Make no mistake West Ham – and therefore Slaven Bilic – has a problem which is seemingly insoluble and the added issue is that even were he fit, the new manager would prefer a front two of Sakho and Valencia with Payet playing behind them.
"Nobody should try diminishing the problem because at this moment few inside the club have a clue on how this one is going to pan out.
"And that's why the club and manager may decide to delay a decision on a long term replacement and instead bring in a player on loan for a season as cover for a Carroll who may or may not stay fit once he has returned."
AC will have three years left on his deal at the start of next season but my agent pal declared that the one hope comes in the fulsome shape of Sam Allardyce and his even more fulsome pal, Mr Carroll's agent, Mark Curtis.
There's already a  conspiracy theory doing the rounds that Sam may well be Leicester City's manager-in-waiting following the departure of his other big mate Nigel Pearson. He's an ideal candidate to keep a team that struggled last season in the Premier League.
The theory  was inspired by the move for Charlie Austin, an unlikely target for the club unless perhaps Sam – who does love a big man up front – is getting the gig.
If he does walk into the club at a time – hopefully when AC is fit – there's every chance the Foxes could put in a knockdown bd for him.
It's a long shot shot but in  the meantime the Irons and Slaven Bilic have a problem on their hands which may not be about to go away any time soon!
How ironic if the man so many Hammers fans love to hate turned out to be their salvation!