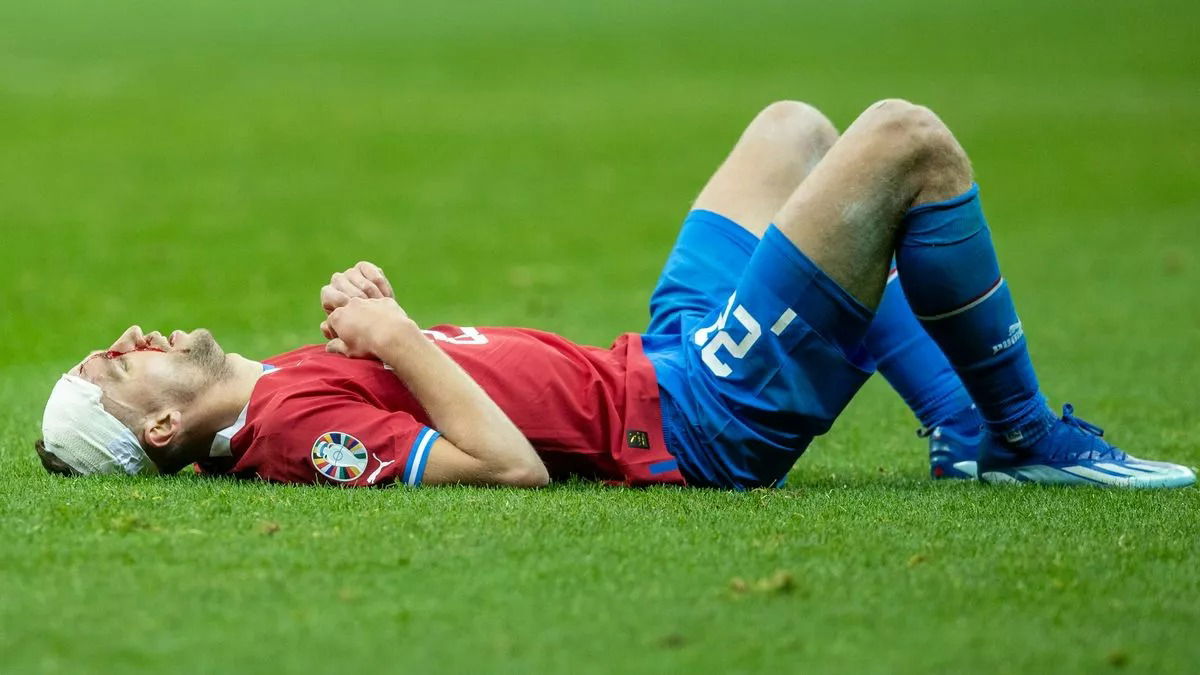 Soucek takes brutal blow
Tomas Soucek took a brutal blow to the head as he helped push the Czech Republic towards the finals in the Euro 24 qualifier this evening (Sat). Soucek scored a vital equaliser against Poland in the 1-1 draw but afterwards  was the victim of a a horrible cut on the head from the boot of Southampton defender Jan Bednarek defender. The Hammers midfielder was attempting to clear the ball, tumbled to the ground and Bednarek accidentally raked his studs across his forehead, with blood soon pouring down his face.
Thankfully, purely from the club's point of view, there appears to be no suggestion of concussion which would have kept him out of next weekend's game against Burnley. He was bandaged up and continued  although there were stoppages as blood kept oozing out. He shared a picture of the damage to his head with two nasty cuts showing on his forehead.
Soucek had made the game safe from defeat with a close range effort to make it  1-1 in the 49th minute when Vladimir Coufal sent in a cross which had the defence in a mess and the ball finally arrived for the  unmarked Hammer to slot home.