Felipe Anderson is the Hammers Marmite man -you love him or loathe him.
David Moyes has left him on the bench since the 3-2 defeat at Anfeld using him only as a very late sub against Southampton and Arsenal.
There may now be a big question mark over the player in the summer and the followers of  ClaretandHugh's Facebook Group have been gving their views on the Brazilian.
Here's a random selection of their comments.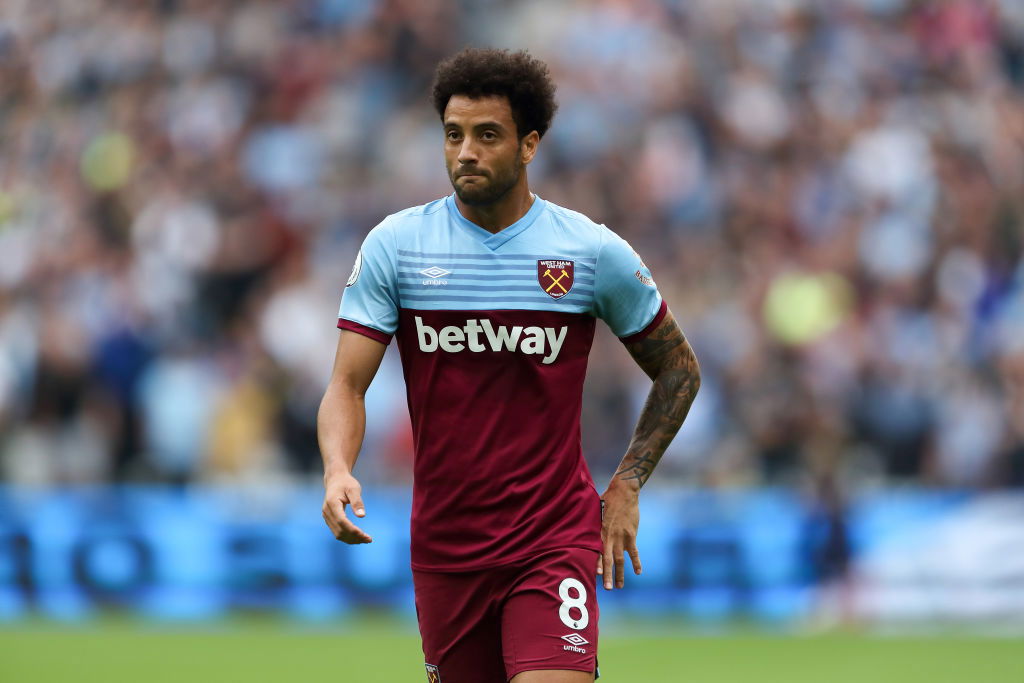 O I despair for West Ham under David Moyes tenure where to pay like 'Sheffield United' appears to be the way forward, give me flair players and skirting with relegation any day rather than mid table mediocrity with players of Snodgrass and Noble
O He definitely is skilful and can be great to watch at times, but does his overall game warrant the money paid for him? With what we know now, would we pay the £35m for him or would we look for someone with skill that has a more competitive edge
O Another 'marquee' signing I seem to recall we 'had' to sign according to those who demanded we move to the next level. Hmm!!
O He's being carried by the rest of the team. Looks bored much of the time. Yes he's got skills but he's no use if he doesn't put the effort in. He's a coward in the tackles as well.
O He's been poor this season and has been seen to lack the basics required. By that I mean effort and heart! His shoulders slump at the slightest setback and we've all seen him 'bottling out' of challenges, that's just not good enough!