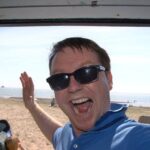 ClaretandHugh Facebook follower Ali Cairns has been digging behind the stats to discover the reality of David Moyes' previous reign at the club. Here he points out that when you are in a dogfight the Pelle chant of "think like a big team" needs to be replaced by game preservation and that may be where the new man takes West Ham.
By Ali Cairns
A lot has been made of Moyes' very poor win percentage in his half a season at West Ham (29%); although lest we forget, Pelle was on a 26% win rate for the season so far. However, when you dig deeper, a different picture emerges.
Looking at the period from 01 Jan through to the season end, West Ham lost only 6 matches, which included the three in a row that culminated in the Burnley protest, although we're quick to forget the 3-0 win over Southampton the following week and the relatively decent end to the season capped by wins over Leicester, Everton and Watford.
A key difference between "thinking like a big team" Pelle and Moyes' style is game preservation. When you're in a dogfight (and surely no-one disagress that we are), the old mantra that if you can't win a game try not to lose it, is king.
Under Moyes 10 of the 30 points he picked up in 17/18 were draws. Or put another way, games we would have lost under Manual this season. So if we look at the rest of the season from 01 January 2018, although the Irons win rate was at a modest 33% (still not far behind Harry Redknapp or Ron Greenwood, incidentally) when you look at the games not lost rate, you see a different picture – 67% of games not lost. This is what kept us up.
Moyes has (rightly) stated that he has inherited a more talented squad this time round, and we as a fan base that have been crying out for a more robust defence and the willingness to change tactics on the basis of the actual team that we are up against, should look forward to seeing if Moyes can exact a similar improvement in intensity from Anderson, Lanzini, Fornals (sorry Pablo, bit harsh as you've been up there with Antonio the past few weeks) and Ajeti that we saw with Arnie in 2018.
There's already some promise in the fact we should no longer see Arthur played as left back, as Moyes likes him further up the park, and this should encourage the introduction of Johnson into the first team fold if a quality LB is not available to sign. Although it's worth remembering that Cresswell has always looked better in a three or a five anyway.
This season has again been a sobering one, and as usual the fans are directing their anger at the board. The same fans who were patting them on the back in the summer for investing in Haller, Fornals etc. How quickly we forget. If we had signed a foreign manager at this point and gone down (Kovac was sacked by Bayern following a player revolt after all), we'd blame the board.
If the football is a bit boring under Moyes, we'll blame the board. So on, ad naseum. For me, with five at the back this squad is more than good enough to stay up and push for 10th or 9th still. Any signings shouldn't be knee jerk, and given our situation, looking for a seasoned PL midfielder to carry some of the water for poor Dec may be the difference between him staying rather than signing for Chelsea in the summer.
67% of games not lost for the rest of the season? I'd take that right now. I hope Alan Irvine is flogging the hell out of them all on Rush Green this morning.
And finally, an apology. I was one of Pelle's biggest advocates before he joined us. I though he was exactly what we needed, as did many of us. Moyes wasn't my first choice, and he isn't a popular choice, but if we stay up he deserves £80M to invest in the very areas we've all been whining about since early October.
Come on you Irons. Buy Tommy's pillows. Bosh 🙂