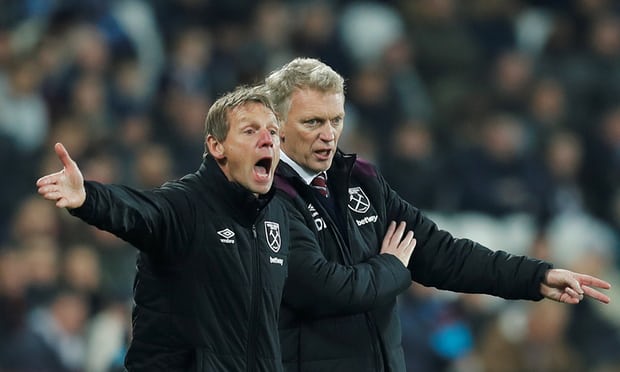 By Hugh Southon
David Moyes is not my type of manager.
I've never made a secret of that. Manuel Pellegrini was much more my type of boss and I'm sick it all went so badly wrong. It was never meant to end that way.
With the arguments raging on both sides this is no time for knee jerk reactions from anybody. All that matters is beating Bournemouth on Wednesday and allowing the man time to sort things.
And whilst I am no fan, I accept he is the chosen and probably logical candidate and as a supporter my job is to support. That's the end of that.
It's not gonna be pretty but we've had pretty and pretty failed. Now is the time for reality, hard work, fitness, application and any the other words you wanna apply.
The appointment was made because there was no time to negotiate with employed managers – it had to be done now – and because he's been here before and done it.
With £7 million – £10 million being paid out to Pellegrini and his not so merry men the board were in no mood anyway to find the same again for somebody who may or may not succeed.
We can moan about that as much as we like but that's the reality and we need to get on with it under a manager who did the job required previously.
Can he do it again? There's no reason why not because as he says, this is a much better squad than the one he  inherited the last time.
Yes Pochetinno would have been marvelous but he's destined for Man City or wherever. That was fantasy.
Eddie Howe was a big fans favourite but Bournemouth's position isn't great and he won't leave until that's sorted or maybe not at all.
Look at the bookies' list and the names were incredibly unappetising – we are where we are.
Moyes is back – I may not like it but I get it!