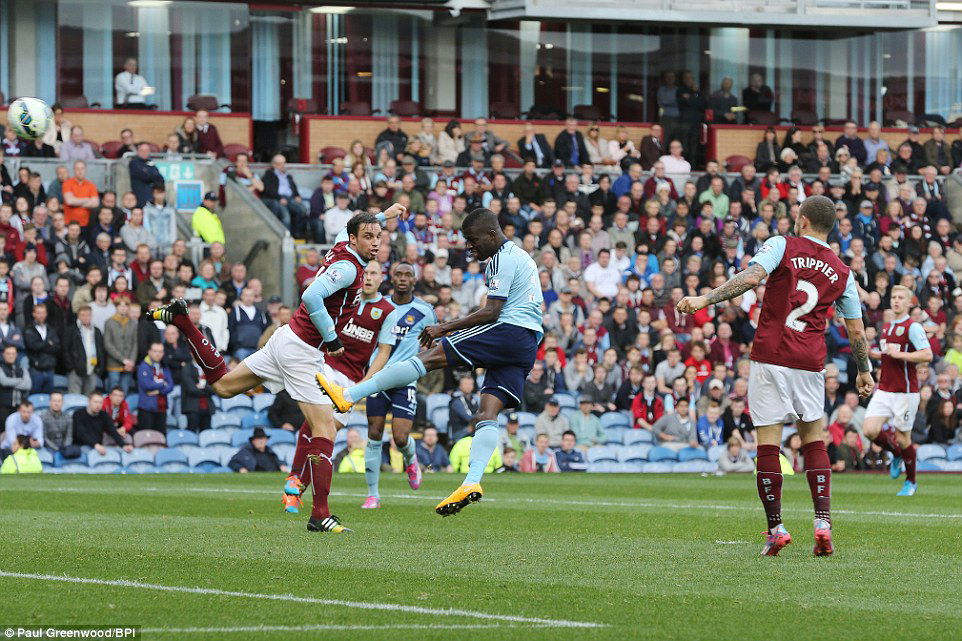 Yes it was great…well at the least the second half was after the manager had got after the players and changed things around.
And he was spot-on in his assessment that the victory against Burnley was based on the right and left sided defenders, Carl Jenkinson and Aaron Creswell who answered his call to get into threatening positions and find some real quality crosses.
Enner Valencia then showed he's as great in the air as he is on the ground with a magnificent top corner header whilst Diafra Sakho scored a beauty.
Naturally, it didn't take the Match of the Day lads long to start asking where the "Sam Out Brigade" had got to – and that of course was repeated on Twitter.
Let's deal with that once and for all and attempt to take the discusssion out of the simplistic ' love him or hate him ' arena.
I for one, despite many accusations to the contrary, do not hate Sam Allardyce. I just hate BAD FOOTBALL and that was what we were watching last season.
This season – after a summer when fans, board, and the manager and his coaching staff all had their input – we are watching some of the best football we have seen in many years at the Boleyn.
So well done Sam, well done Macca, well done Teddy, well done the Davids and well done the fans for insisting that we saw a return to the West Ham Way which quite simply is this – a passing and creative game with goals at the end of it.
Sam Allardyce and his staff get a ten out out of ten for producing a system that is thrill-a-minute stuff for most of the time.
Sam gets judged at personality level as well. Some love him – some hate him as a bloke. There's an arrogance and obstinacy in there and occasionally a tendency to take credit when things are going well and to criticise players when it goes wrong.
Even that has changed a bit this season and that's to the good. But whether we warm to him as a bloke is unimportant. only the end product matters.
West Ham United are emerging as a serious force this year – we are beating the teams we should beat and raising our game sufficiently to get results or play with great credit against those. who are supposedly at a higher level.
So can we now just get on with it, free ourselves of the "told you so" culture and unite behind the manager, staff, board and team. Now I know that's quite a revolutionary suggestion 🙂 but it's perhaps worth a try.
COYI!