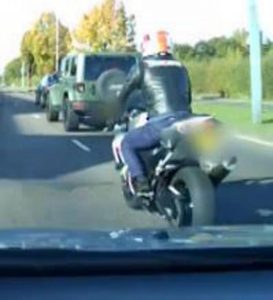 Criminal Jack O'Brien is said to be planning a revenge attack on Andy Carroll after sneaking a mobile phone into Chelmsford Prison claims the Sun today.
Jack O'Brien is said to be fuming over his sentence and threatening to take revenge against the star.
The Sun says he has told fellow lags he is planning to send a gang of bikers to the West Ham striker's house to have his legs broken.
 A source told the Sun "He's been telling everyone he's going to have a biker gang go to Carroll's house and break his legs.
"He has got a phone so he can speak to people on the outside."
O'Brien is also said to have been blubbing to inmates over his sentence. Carroll told Basildon Crown court he had seen the robber for about ten seconds and later identified O'Brien in crucial evidence.