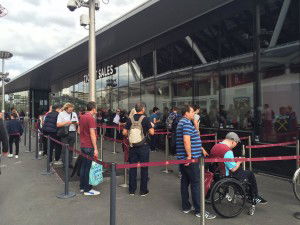 West Ham has begun refunding Season Ticket Holders today.
The club announced their refund policy in an Email and statement on 20th May clearly which offered supporters an option of a credit or refund with more information to follow. A season ticket renewal price freeze was also offered if the Hammers remain in the Premier League no matter which option supporters opt for.
As part of this process, the club ticketing partners have started crediting individual club cash balances in advance of further email communication tomorrow (Tuesday).
West Ham Supporter Services posted a message on Twitter on @WestHamHelp  this evening to clarify the situation by saying:
"We're in the process of crediting Club Cash to all accounts following our recent Ticketing update. We will email supporters personally tomorrow with full details on their options which are confirmed here"
The Season Ticket refunds have been calculated by dividing last year's season ticket renewal price by nineteen and multiplying it by five.
The club will be hoping many season ticket holders will support the club's financial position by leaving their refund with the club to be used against their season ticket renewal.