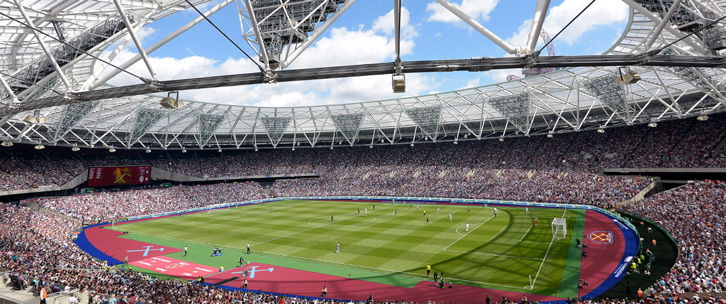 West Ham today won the battle that has dominated the London Stadium agenda for years – along with winning several other concessions as detailed in our story below.
Hammers vice chair Karren Brady announced that the London Assembly had agreed that the new carpet surrounding the pitch will be claret.
She confirmed the dispute  has now been resolved and that pitch surround will be Claret with West Ham logos and  London Stadium dark blue around outside.
The news comes after  E20 had insisted that they wanted £300,000 a year every year for the privilege of allowing us the colour of our choice.
Now that's done with and the stadium – along with the other concessions the club has won – can really start to feel like home.