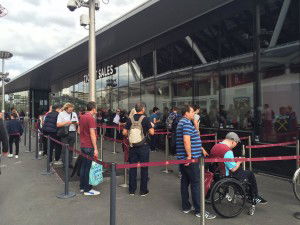 Next week the club will meet with the West Ham United Official Supporters' Board ticketing sub-group made up of five WHUOSB members and five additional supporters who previously applied for the OSB including one away season ticket holder.
Topics to be discussed at the meeting agenda include ticket office performance, TicketMaster performance, away ticket allocations, the ticketing website, possibility of a family enclosure, club cash, review of the priority points system and points awarded, fairness of the 10% ballot system, ticket pricing strategy for next season, ticket touting and tour companies, raising the age of juniors and transparency of the season ticket waiting list.
The results of this survey will be published and shared with the club next Wednesday.
https://seanyw.survey.fm/west-ham-ticketing-survey