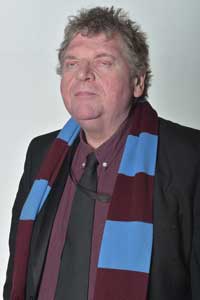 Blind Hammer argues for Lingard's return.

There is an increasing assumption that West Ham will not return with a bid for Jessie Lingard in January. He is now seen as a ship which has sailed, more likely a target for Newcastle rather than West Ham.

This belief is bolstered by the presence of 2 younger players in the squad who can perform similar roles. Nikola Vlasic was specifically recruited on a 5 year contract with a belief that his game could develop in the way Moyes has encouraged in others like Fornals.
Most importantly 2021-2022 is rapidly becoming a breakthrough season for Saïd Benrahma who has benefitted most from Lingard's departure back to Old Trafford.

Others point to a tail off in form for Lingard during the latter part of his stay with the Hammers, with teams working out strategies to contain the threat he posed for us.

Despite this I think there are some compelling reasons why West Ham should nevertheless offer a return for Lingard.

The first is that we will be without Saïd Benrahma for the Africa Cup of Nations. This is scheduled to run from 9 January – 6 February, and we should remember that Benrahma's Algeria are the defending champions, winning the Trophy last time out, beating Senegal in the 2019 Final.
There is every possibility then that Algeria, with Benrahma will go deep into the tournament in Cameroon, extending Benrahma's absence.

This will leave the squad reliant on Arthur Masuaku, available as Congo failed to qualify, and hoping that Nikola Vlasic will make a similar breakthrough to Benrahma.

In any routine season this would be a perfectly acceptable strategy, investing time and patience into Vlasic's development.

However this is not a routine season and West Ham are on the precipice of something extraordinary and potentially historic. Surely if there is ever to be a leap of faith then Moyes' deserveds investment into a thin squad this January.

Moyes's caution with transfers is well known and warranted. Transfer recruitments are always a risk with many recruits disappointing. We have had more than our fair share of them in the past.

With Lingard though this risk is largely removed. Only a few months ago he was functioning famously in a West |Ham Squad. Most importantly he was a popular presence in the Dressing Room, with several high profile squad members such as Rice and Cresswell, urging him to return permanently.
There is then, a zero risk, unlike others, that Lingard will fail to fit in, disrupting the morale and spirit in the dressing room.

Lingard is admittedly not a direct "backup" for Antonio. Yet it remains unlikely that there is any player out there now, in our price bracket, who could provide such a backup.
We failed all Summer, there is no guarantee we will find someone who can jump into the team all guns firing. we are likely more to rely on developing a younger striker for the future.

In contrast Lingard is precisely someone who could jump into the team with all guns firing. Moyes described Lingard last season as a player who could play all across the front line. We would be better off with him if Antonio's hamstrings do go.
Lingard's transfer fee has reportedly halved from the £30 million Manchester United wanted in the summer.

The cost of a £15 million investment for Lingard will seem chicken feed if he does provide the opportunity for successive European Qualification or even potentially of winning some silverware.

Lingard's motivation now will be sky high as he has again lost his England place due to lack of game time at Old Trafford.

Finally an investment in his mate Lingard will provide Declan Rice even more incentive to see his future in this exciting squad.

The biggest danger is that Manchester United will fear selling Lingard to us, now we are direct and serious competitors to them.
If they are prepared to sell we should bite their hand off.

David Griffith