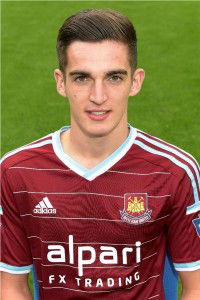 The club have officially confirmed that West Ham academy players Kieran Sadlier and Ben Marlow have left the Club after their contracts were cancelled my mutual consent.
This brings the total number of Academy players officially released to six in the past week. The club previously confirmed  Jamie Harney,  Danny Whitehead, Blair Turgott and Matthias Fanimo have all left West Ham United after their contracts were cancelled my mutual consent. Blair Turgott  signed for Coventry on transfer deadline day on a free transfer.
A host of other Academy players whose contract expire this summer are also thought to be under threat and their names could soon be added to this  expanding list, They include Danny Potts, Seb Lletget, Paul Mccallum, Lewis Page, Taylor Tombides, Josh Cullen, Raphael Spiegel, Moses Makasi, Nathan Mavila, Amos Nasha and Sam Westley.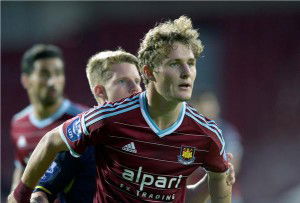 Terry Westley took over the Academy last Summer with Steve Potts announced as the Under 21 manager earlier this year . It is understood Terry has been tasked by the board with getting a return on the £4m plus investment made into the Academy every year.
The Hammers U21's remain bottom of the Premier League U21 league with eight points after losing eight of their 12 games this season.