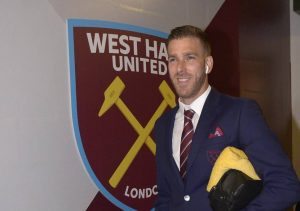 Adrian has told the Spanish media he will wait to find out what Manuel Pellegrini's opinion of him is and whether he is trusted to continue in goal  but admits he has not spoken to the club since the manager's appointment.
"I have one more year left on my contract. First, I have to listen to the opinion of my team and if they trust me," the 31-year-old keeper told Spanish newspaper Marca.
"There have been quite a few movements since we have been on holiday and they are refreshing the squad that perhaps is what they wanted. Now I must see Pellegrini's opinion of me, We have to sit down and arrive at the best decision for everyone. Let's see if they trust me and give me the opportunity to continue playing.
"I've been there for five seasons and I do not have to prove anything to anyone. At the moment they have not told me anything."