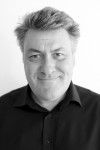 Top national newspaperman and lifelong Hammer Rob Shepherd today joins ClaretandHugh as our regular 'Shep on Thursday' blogger.
In his first column he turns his attention to the burning managerial question and reckons there is one man out there who is the answer to all our prayers.
Welcome aboard Shep!
After the Big Bore West Ham should go for de Boer. That's as in Frank de Boer the Ajax manager.
De Boer did no feature highly in Claret and Hugh's recent poll to identify the fans favourite to take over from Sam Allardyce.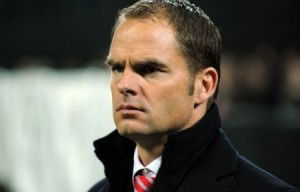 Understandably Jurgen Klopp and Slaven Bilic got the bulk of the votes.
There are compelling arguments for both but there is an even stronger one for de Boer.
It's not so much that de Boer has led Ajax to three titles in four seasons spread over the two and half years he's been at the helm. After all they are Holland's premier club . But it's the manner in which it's been done.
De Boer has added nous and a tougher underbelly to complement the club's fluid Total Football roots which has made them competitive in Europe.
If there was a definition of the "West Ham Way" at its best then it's how Ajax play AND the DNA

 

of the club, not least the focus on it's youth academy which has produced so many great players over the years including 45 year de Boer himself.
Ironically when de Boer talks of improving Ajax in Europe he talks in terms of aspiring to Arsenal's style of play. Well what West Ham fan would object to that ?
Indeed off the pitch the club are using many of the business models Arsenal employed when they made the transition from Highbury to the Emirates stadium which is one of the reasons the club lured chief executive Angus Kinnear from the Gunners to help

 

the migration to the

 

Olympic Stadium.
So why not have an Arsenal model with a twist of Ajax on the pitch ?
To

 

that end the added bonus of de Boer is he could bring his assistant coach Dennis Bergkamp with him and even the club's football director Marc Overmars.
With Allardyce gone ,now is the time to shake up the whole coaching culture of the club which is why I would favour Team de Boer over Bilic or even Klopp.
While Klopp is unlikely to be lured with bigger things on his mind there is no doubt Bilic will be interested and has a strong managerial CV on top of an affinity

 

with the Hammers after his albeit brief stint as player during the mid nineties.
Indeed I argued strongly after the unfortunate departure of Alan Pardew that Bilic should have been appointed and again when Gianfranco Zola left.
Bilic remains a strong candidate and could end up getting the job but the club should try and persuade de Boer first.
Maybe he has eyes on "bigger"

 

and recently admitted that he has previously been approached by Liverpool and Tottenham.
I understand Newcastle will go for him this summer.
But part of the package of moving to the Olympic Stadium is for West Ham to move up a notch, compete with the above, and press for the top six and beyond as well as take Cup football seriously again.
In that sense the new manager has the chance of leading the club into a golden new era.
In terms of wages what's on offer at West Ham will far exceed what de Boer is on at Ajax, the transfer budget is bigger too, so if the dream can be sold maybe he could be persuaded.
Look at the fine job another Dutchman and ex Ajax player Ronald Koeman

 

has done at Southampton. They have got great results playing attractive football within a sensible budget.
The football under Allardyce became progressively dull and dour. And to

 

those who argue he would still be a safe pair of hands for the critical season coming up the last six months was relegation form.
West Ham fans need to see football with a smile on it's face again. Dutchman de Boer can do that .
For Sure , for the Claret and Blue the future's bright

 

: the future's Orange.