By Hughie Southon
Nayef Aguerd has been in stunning form since overcoming injuries for club and country plus a bout of covid.
And it comes as no surprise to see why the manager has been tracking – before signing – the Moroccan international last summer.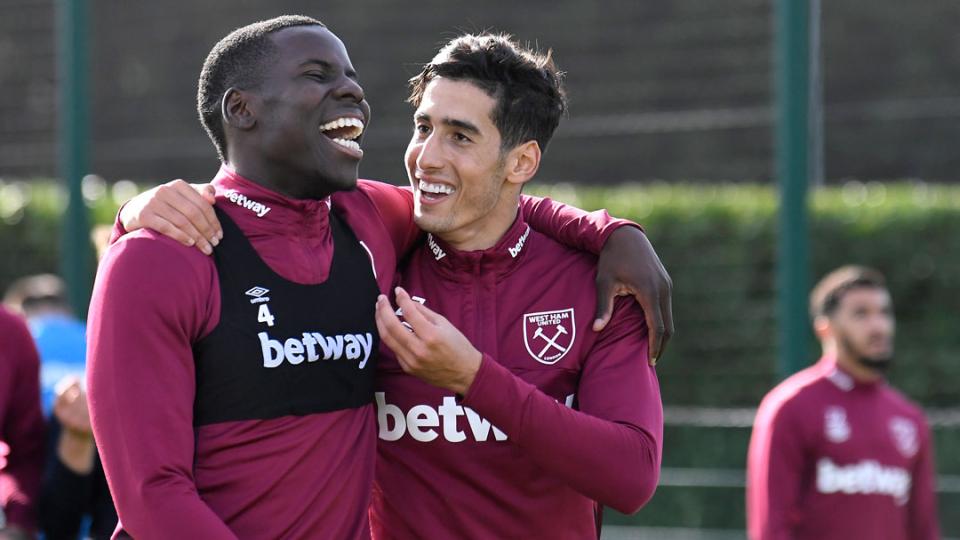 His tackle to deny Callum Wilson was an extraordinary intervention last weekend and were such challenges in award wining categories each month his would surely be a winner.
Now the manager – answering reporters on where he stands among the signings he has made during his career  – has said:  "I think it would be too early for me to give you an answer to that. You probably could tell when we lost him at Rangers, we were devastated.
If you asked who we were going to sign in the summer, he was the one we felt we needed to get. Now you're probably starting to see why we were after him.
I hope he 's going to be a top player, but he's needing time to get used to turning up at grounds at Newcastle, playing the games here, the speed of the games and the physicality of it.
But his technical ability, composure, being able to read the game, he's stylish and I think he has a lot of those good qualities you want your centre-back to have.
"We wanted to sign him a year before and we couldn't get Rennes to do the deal. We kept on it and watched him the following year.
I spoke to Eddie Howe about it and we thought, in the case of the price range, that Sven Botman and Nayef Aguerd were probably the two best left-footed centre-backs in France at the time.
We were watching both of them, but we went with Aguerd because we watched him the year before and stuck with it because we liked him."