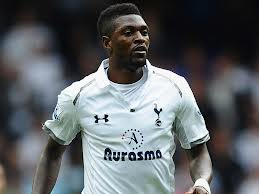 By Hugh Southon
Andre Villas Boas' departure from White Hart Lane may have a very significant effect on West Ham's winter loan plans.
And it demonstrates clearly the problems clubs face when trying to wheel and deal at this time of the season.
Emmanuel Adebayor had become a huge Iron's target this winter after a Spurs first team exile under AVB. However, the Portuguese manager's departure may well  have changed all that.
He could now be on his way back into a new manager's plans along with Jermain Defoe who is also understood to have been a target.
It shows that the Twitter-esque idea a club simply decides who they want and then goes out and does a deal is too naive and simplistic by far.
The problems the Irons and all other clubs face are these:
O Any club ready to do a loan deal will usually only do so on the understanding that a permanent arrangement is part of the agreement;
O Given that the loaning club is only going to get a second or third string player – clubs won't let their best go – why would they do that given better players will be available in the summer?
O Why would you buy an unproven goalscorer who can't make it into his own team merely hoping he might get you a few goals. He wouldn't be allowed out if his club believed he could do that.
and finally:
O Top strikers – hoping to force a way into their own first teams – aren't necessarily attracted to joining Premier league team in the bottom half a dozen.
Thus when we read on Twitter or elsewhere this next couple of weeks that a deal is close on a player but with an option to making it permanent at the end of the season, there's a sting!
It's this, that any such option is not one that West Ham United want as they and the manager may well prefer to keep their transfer kitty for other positions in the summer.
The January loan market is a desperately difficult place to do business but be assured we will bring you hard news as soon as it becomes available to us.