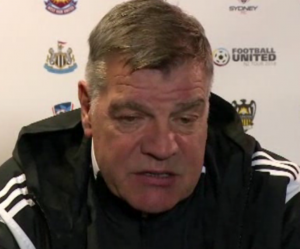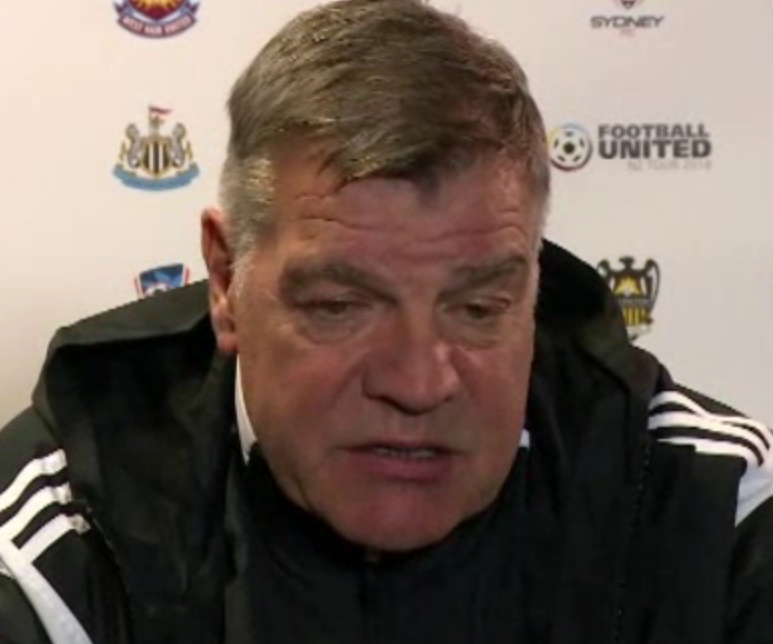 Sam Allardyce has blamed the pursuit of a new attacking style for the team's current problems.
The defeats at the hands of Wellington Phoneix and  Sydney FC have shocked Irons fans at home and those on tour with the club in New Zealand.
But according to Allardyce, quoted by Chronicle Live, it's all down to the desire for a new open style of play.
That was demanded by the owners after last season's lack lustre performances and it now seems as though the manager may be ready to use it as a rod with which to beat them.
Following today's awful defeat the West Ham manager is quoted as saying: "We are working on our new style. We have to be more open and expansive.
"That's what is demanded now so we are working on that side of it."We just lost the defensive resilience that we had last season. Today we got caught on the break twice in the first half.
"We're trying to play and open teams up so we left too many spaces."
Those who watched the game live however, will wonder where this all comes from given that virtually all the attacking threat – such as it was – came from the wingers Stewart Downing and Matt Jarvis.