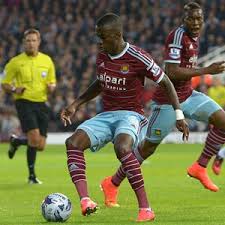 Sam Allardyce reckons Enner Valencia's head was turned by being linked to Chelsea in the January transfer window.
He also admits his whole team have under-performed as it has slid down the table from the fourth place they held when visiting Stamford Bridge on Boxing Day.
Since then we have managed only one win in 10 games and Allardyce said: "I think [the speculation] affects you without doubt, subconsciously.
"I don't think he generally goes around thinking it has affected him as no player ever tells you that they are playing badly.
"But, subconsciously, it has to have an effect as you are not absolutely certain about your future.
"I think that there has definitely some thought that goes on subconsciously in terms of, 'Where am I going to be next year? Should I stay here or should I not? Should I go somewhere else? Or I am just looking after myself as it [the deal] is already done?'