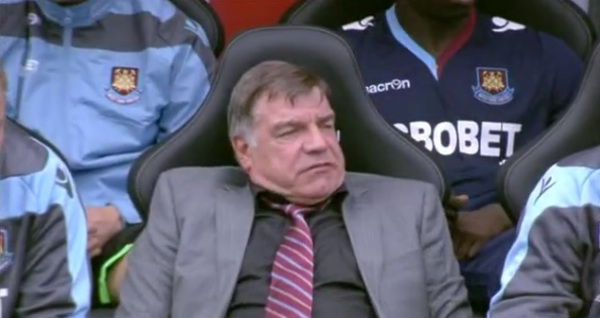 Sam Allardyce has refused to say whether or not he wants to stay at Upton Park next season.
Asked directly on Sky Sports whether he would be at the club or not next season – or if he wanted to be – he said: "Who knows?
"I can't say whether I want to stay until we have talks with the owners which have been in abeyance since the start of the season."
The manager believes however, that the season will have been a big learning curve for playersin their first season playing at this level.
He said: "They have learned it can be a cruel league and that concentration is key but he felt the referee Kevin Friend refused to give a valid penalty and that had a very big effect on the game.
He said: "It was a poor decision and the thing was it was blatant. We should have been more resilient but we went galavanting forward looking for the second,  left gaps at the back and paid the price."