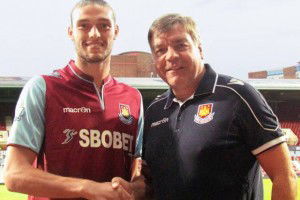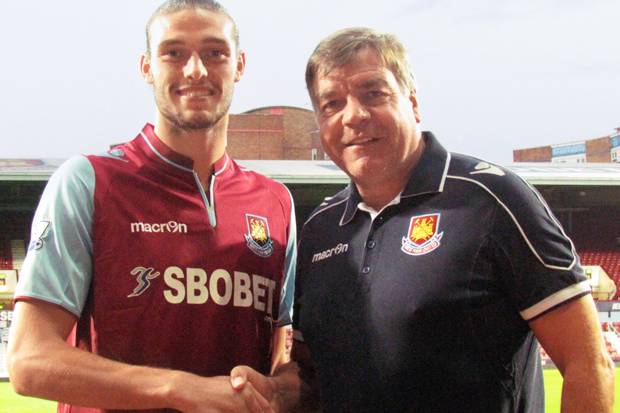 Former Hammers boss Sam Allardyce – the man who insisted on bringing Andy Carroll to the Hammers – reckons his £18 million signing has become a victim of the "soft" game.
Speaking on Sky Sport's Goals on Sunday programme he said: "You are [going to get in trouble] today because it's a soft game today isn't it. It's the softest game we've ever seen.
"Andy is so upset with what's happened that he's lost his cool. And that the problem Andy's got. He's gone and lost his control and compose and he's looked at the situation in the first place and thinking the referee is not protecting him.
 "And of course Andy doesn't get protected by referees – he has more fouls awarded against him than in his favour – but it's silly [what he did]. He leads more with his arm in the second incident than he is in the first.
"You have to cope with [Andy's aggression], he is what he is. His aggressive style doesn't suit what the referees want to do and what we want to see today. To take that aggression out of Andy… you're losing Andy Carroll as one of the top players.