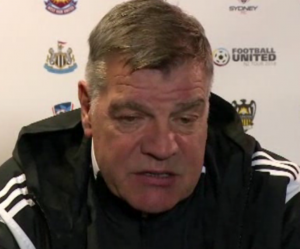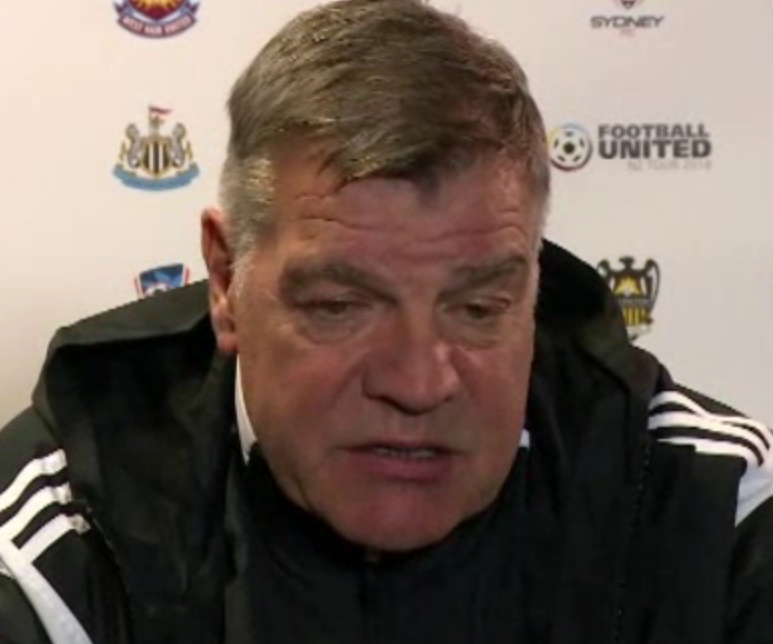 Are we currently seeing Sam Allardyce's revenge on the board after they dared to question his methods in the summer…or is he as poor a manager as many believe? Personally I reckon it's a bit of both!
It must be clear now even to the most pro-Allardyce supporter that the man is not going to change his ways an inch.
And the latest victim of his game-playing is poor Mauro Zarate who this afternoon was made to look a mug in the match against Malaga by being played in a role which is simply not his game.
For the Argentine to have been seen to any effect he would have needed players to link with him but neither of our wingers  are assigned to do that.
Nor do we have midfielders cute enough to string through nice balls to feet – thus giving the player a chance of impressing.
Given that Allardyce knows exactly how the Carlton Cole/Kevin Nolan works – or more to the point,  doesn't work, why wasn't Zarate played  in yesterday's game.
He  may not have had the ball played to him in a preferred manner but he would certainly perhaps have had the chance of profiting from a few Cole knockdowns.
Now, however, we shall never know because as sure as God made little apples Allardyce won't do it in the League campaign.
Sam Allardyce doesn't really approve of skilful players. At heart he's a stats man who looks at stamina, strength, speed levels and all the rest of it.
It is impossible to quantify skill so those possessing it in spades don't really get a sniff in Sam's world.
That we haven't seen him make the slightest attempt to adapt to a new attacking style doesn't surprise me one little bit although like most others I have spent the summer praying I had it all wrong.
There's been no sign of attacking coach Teddy Sheringham and indeed barely a word from him anywhere since his appointment was made.
There's nothing worse than seeing yourself become the victim of a giant con but on all available evidence since pre-season started that's what's happened.
I believe the owners and the fans have all been taking in by Allardyce's apparent acceptance of the conditions placed upon him. Silly them …silly us!
I don't believe there will be a pre-season sacking although for me, instead of spending another couple of million on a player that money would be much better used as Allardyce's pay-off.
My view is that if things go as they appear they might  he'll be gone by the end of September.
The fans were right all along – the bloke should have been fired at the end of last season. On the strength of all we've seen so far we are in a bigger mess now than we were then.