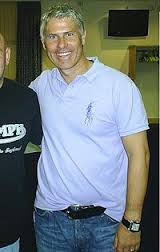 I was accused yesterday of writing too soon after the West Ham v Schalke match and that I should think about things a little more before delivering what the critic described as "knee jerk articles."
Well, I took that advice so after a couple of hours let me give you my thoughts on the latest West Ham debacle – awful, thoroughly awful.
But don't take it from me,  hear the thoughts of an ex manager (which the complainant said he would listen to ) and a former player.
It's hard not to agree with every word from them and to add that the man we should feel most sorry for in the clash against Malaga is Mauro Zarate.
If ever a guy was set up to fail by his manager  it was the Argentinian who was asked to play as  the lone striker, a  role to which he is entirely ill-quipped.
TV pundits Steve Clarke and Rob Lee were clearly careful in their public appraisal of West Ham's  performance  but nonetheless virtually everything they had to say was damning!
The former West Brom manager is unfailingly polite and a guy whose press conference track record demonstrates that he rarely says anything which could be described as controversial.
So when he claims that Malaga could have had five or six – "that it could have been quite a nasty scoreline" you take him a little more seriously than you would, if he were let's say Paul Merson.
He claimed that Malaga were quite happy to break their system from a defensive formation when without the ball, to one that was fluid and interchangeable when going forward.
The point of him saying this couldn't have been lost on the dullest of watchers – West Ham don't, they are rigid and formulaic in all circumstances.
Lee, meanwhile, explained that even when the Hammers were two behind there seemed little urgency in trying to get the goals back.
He said: "In the Premier League you have to do that so you do have to  worry.
"When they go behind there is just no Plan B. In the Premier League they will have to chase the game – there just didn't seen any urgency."
I'll leave it there except to say preciely what I said at the end of the piece it was claimed I wrote when my knees were twitching after the Schalke game.
Something needs to change and we all know what that something is!