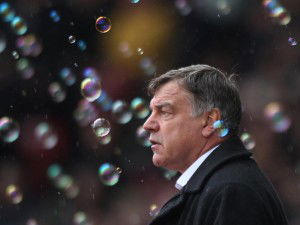 Sam Allardyce is no longer interested in great performances without the victory to go with them.
Still clearly shocked by the Crystal Palace defeat, the manager has made his expectations clear before Chelsea, Arsenal and the rest of the season.
Like everybody else he has loved the general performances against such as Manchester United and Spurs – a habit we have adopted most of the season against the better sides.
But after being caught late and now beaten by a team below us, a winning agenda has been firmly laid on the table.
Hopes of a top finish have been downgraded regularly since Christmas with predictions slumping from top four to top six, top eight and now top ten so something has to change fast as there are no genuinely "easy games " left given that perhaps eight of them will be involved in top and bottom of the table issues!.
With one win in 10 League games Allardyce said: "I can't just accept good performances now, I need good performances with victories.
"We've been so close to being brilliant in terms of performances, in games against Man United, Southampton and Tottenham, but we've now got only three points out of four games when we could have had seven.