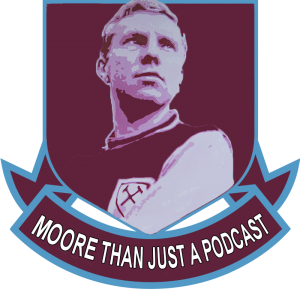 Former ref Keith Hackett goes on air tomorrow night with his apology to the Irons fans 24 years after his shocking sending off of Hammers hero Tony Gale in the 1991 FA Cup Semi Final against Nottingham Forest.
ClaretandHugh broke the story last Friday followed by the central defender's response to Hackett's  shock "I'm sorry" to associate editor Sean Whetstoine and blogger Nigel Kahn.
Both men have spoken to www.MooreThanJustAPodcast.com and tomorrow night their in depth recollections of that day and the fall-out over half a century will be exclusively aired by the site.
They tell of their  agonies at the time and how the incident has followed them down the years with Hackett declaring: " "Believe it or not I worked in Romford so I can imagine going into the works area and getting absolutely castigated by the staff.
"It was not a happy time for me and one of my biggest regrets that I was put in that position and left with no alternative other then to dismiss"
"West Ham fans rightly gave me a lot of stick on the day and for months afterwards, someone sent me a recording with a chant every time a referee gave a bad decision at West Ham it was "Are you Hackett in disguise?"
"I find that mildly amusing but at the same time it reminds me perhaps of the worst decision I ever had to make in my career and i had 34 years of active refereeing"
Galey speaks of how he couldn't get into a locked dressing room after he'd been sent off and how boss bill Bonds gave it straight to an FA official who tried to stop him watching the game from the dug-out.
It will become one of the most talked about podcasts for many years so don't miss it.
THE FULL INTERVIEW CAN BE HEARD ON http://moorethanjustapodcast.podbean.com/ Monday evening March 2