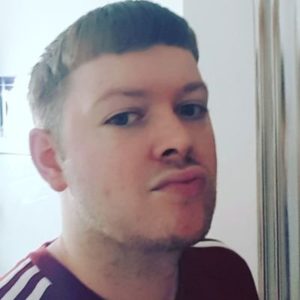 Guest Blog by Richard Jones 
Richard gives us his alternative striker targets giving each of them a personal rating  out of 10 .
1. Kasper Dolberg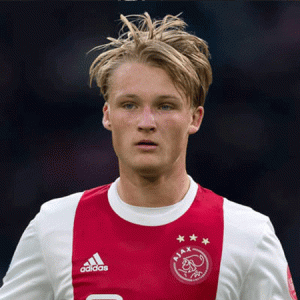 In no particular order, we start off with the young Danish striker. I have followed him for a few years now. Although he didn't get many starts last season he scored seven goals in 16 league adding four off the bench in 12 sub appearances from my understanding. Kasper is still only 21 years old standing at 187cm.
As a player, I have always rated Dolberg as I generally like good all-around strikers. Comfortable with the ball at his feet, technically good, pretty quick and is a threat in the box.
He's a willing runner with good work rate. Lacks consistency at times but for a young player, this is expected unless they are exceptional such as a player like Mbappe
He was on the bench a lot last season for Ajax and he may well want to get a move and test himself elsewhere.
I think West Ham and him would be a perfect fit, both want too progress and show hunger. Price dependant, I would take a chance on Kasper Dolberg.
7/10 Rating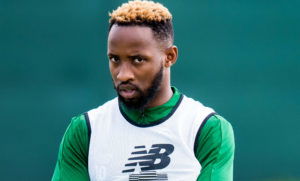 2. Moussa Dembele
Moussa Dembele would be a great addition for me. Not only do I rate him as a player he is also homegrown which is likely to be very important in the coming years!
He is a constant threat in behind the defence, which would suit the midfielders we have, we have a lot more quality passers in the midfield now too supply strikers into the spaces especially with Fornals and Wilshere. Also, he scores headers and quite often a constant headache for defenders.
Whenever I've watched Dembele he always manages to find himself in good goal scoring positions. His main weakness seems to be he not always scores from the chances he should.
However, he is a striker who will get double figures and would be well worth the investment.
I just love how he is always a constant threat when space is available, very good movement and a good pace.
He is only likely to only get better considering he is STILL just 22 years old. No idea if Lyon would sell but they signed him for 22m so if we are offering close to 40m for Gomez I can't see why we could test Lyon with a similar offer and they would be making a profit.
8/10 Rating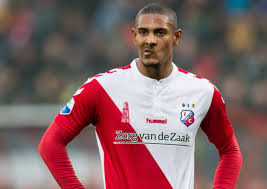 3. Sebastian Haller
Now everyone who knows me will tell you how highly I rate Sebastian Haller. He plays with arrogance and always shows good composure.
He thinks quickly, a lot quicker than most strikers do. He's good with both feet, has the cheek to score penalties with both feet.
He's tall and strong, holds up the ball very well and is also good at playing runners in.
For a big Sguy he is pretty agile, scored some overhead kicks, technically can pull off some nice goals!
For the type of Striker Manuel Pellegrini seems to desire, I personally cannot think of anyone better.
I rate him more than Maxi Gomez, I rate him more than most strikers of his ilk.
I'm very confident he would do great in the Premier League.
He's a calm collected finisher, in his overall play there is a touch of class to everything he does.
If Frankfurt would sell at a price of 30-40m then I would most definitely meet that. He would be well worth the money
10/10 Rating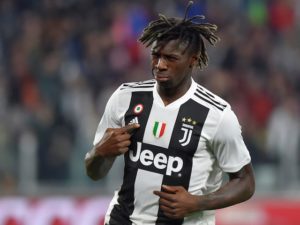 4. Moise Kean
Kean is very good and consistent for his age! Scores lots of goals. He was loaned out last season to Verona scoring four goals in 19 games.
Still only 19 years old and he is a ticking time bomb in terms of being a top player! He would be a great addition and investment.
Give his all during games, aggressive! It's been said that Juventus maybe interesting in selling him as long as there is buy back clause within the deal.
It's certainly an option worth exploring with Everton rumoured too also be keen on him.
Tuttosport reported that while Juventus are confident of renewal, and Maurizio Sarri likes the player, that does not entirely rule out a departure for Kean this summer.
Should he leave, the Serie A giants would want to insert a buy-back clause into the deal to ensure they can get Kean back at some point in future.
That's the kind of deal that Everton would be more than happy to take. If they could secure Kean, who'd offer a considerable upgrade for the current squad, keep him for a couple of years and then make a profit, then there are no negatives to the deal.
Considering the very bright future he has and how good a striker he is already, I would most certainly want West Ham to enquiry and ask if a deal could be done.
The buyback clause would need to be a decent amount so we could at least replace Kean in the future..if that even happens??
For me, though he is a real handful of a striker and I'm pretty certain he will be a top striker in the future one way or another.
He is one of the rare young strikers who have to reach a high level very quickly
He is 5'11 ft and he is likely to grow more before he hits 21 years old you would think.
He is pretty strong also, rapid across the ground with great goal scoring instincts.
West Ham do love an Italian!
8/10 Rating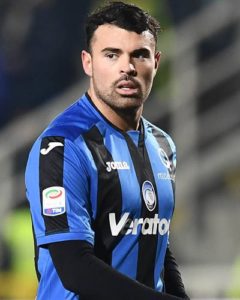 5. Andrea Petagna
Three Italians in one article! Petagna is a player I have followed for a while.=
He is a powerful striker, Big guy standing at 190cm.
He scored 16 goals league goals last season one behind Napoli's Milik who I love but he's an unrealistic target.
He improved on his previous numbers from recent seasons, starting too mature now and is only 24 years old.
Petagna is very gettable for West Ham I think, however, he wouldn't be as favoured by me as the above options but still be a solid addition and give us that target in the box.
I am certain he would be a good squad striker and give us more options!
He scores headers, always gets in good areas to head the ball and if he can carry on scoring into double figures he could prove to be a smart signing.
He is a threat from corners and hard to stop when in full flight.
After all, he is still only 24 years old and he fits the bill of what Pellegrini seems to look for in his strikers.
Tall, very strong I would have a good feeling about him if we signed him.
I think he would do the business for us! He would be a good Carroll replacement for me.
6/10 Rating
@Rockywhu – Richard Jones