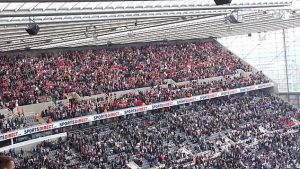 West Ham have sold out over 9,400 away tickets taking their full allocation and selling out for the first three Premier League games which are played away this season because of the IAAF World Championships which finished today.
Over 3,000 West Ham away fans are expected to travel to Manchester today to watch the Hammers open their Premier League campaign at Old Trafford.
The Hammers have also sold out their full allocation of the reversed Southampton game at St Mary's next Saturday on 19th August where tickets were priced are just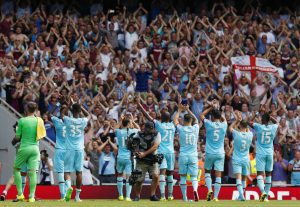 £20 each.
Details of West Ham's league cup away allocation against Cheltenham Town have yet to be released but there has to be a good chance this will sell out too despite being a mid week game.
Possibly more impressive is the 3,200 allocation sold out for our game against Newcastle on 26th August, a round trip of up to 600 miles for many.  We truly have one of the most dedicated and loyal away army in the Premier League. We salute your dedication!