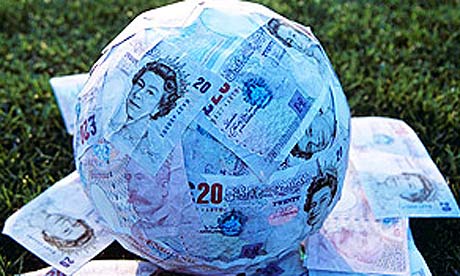 Fair play to the Daily Mail today who are doing their best to make sense of the ,sses facing football clubs during the present problems.
New figures are tossed around from hour to hour but one issue remains constant – football is heading for the knackers yard if things don't improve in a hurry.
Thankfully yesterday brought much to sheer before we were hit with the news that the Prme Minister had been taken into intensive care. And whatever our politics we are surely all wishing him well as he continues his battle
However, beyond that was the news that hospital admissions had slowed, deaths were down by 200 appx and new infections by around the same on the previous days figures.
The Mail however, has been counting the cost of the present lockdown on football and their analysis shows how clubs who have been taking big hits over recent years will take big blows of the season is cancelled.
And it shows that Among the division's non-elite,  Everton and West Ham, by their own estimates released at the weekend and Burnley will be big victims.
The analysis assumes commercial and retail income to take a 15-20 per cent hit across each club.
The biggest chunk of 'missing' income will be TV cash, with serial loss-making club Everton standing to miss out on a further £32.2m, Crystal Palace £31.9m and Brighton £23.9m, based on their league positions when play was suspended. All three have nine more games outstanding.
Such are the economics of a top-flight division jet-propelled by vast TV money. Sheffield United, another regular loss-maker in recent years, would take a particularly hard TV hit.
This season's new Premier League overseas TV rights deal — which, for the first time, sees the higher finishing clubs paid vastly more than lower ones — means that Chris Wilder's side would lose £38.8m. Norwich, who have already furloughed staff, stand to lose less than any other.
The figures are illustrative, not definitive, and an array of other outcomes is possible, for better or worse, depending on individual clubs' situations. But they do show that furloughing non playing staff while paying players average Premier League salaries of £70,000 a week is not universally obscene.
You can read the full story here: https://www.dailymail.co.uk/sport/football/article-8193655/Liverpool-furlough-debate-toxic-Premier-League-clubs-suffer-COVID-19.html