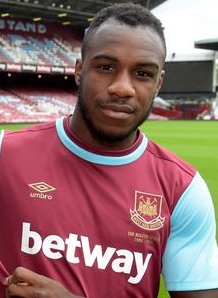 Michail Antonio believes Liverpool's Philippe Coutinho should be allowed to leave the club for Barcelona.
And his controversial view appears to conflict with that of his boss Slaven Bilic has offered his sympathy to bosses with players seeking to force their way out of long-term contracts.
The Dimitri Payet Affair appears to be raising its head at many clubs but Antonio is on the side of those players seeking to move on.
He said:"Can you give someone a bad name for wanting to be ambitious – for wanting to move onto bigger things?
"Can you say that's a bad person or can you say that person is ambitious, that person wants to do stuff, that person wants to move on with his life. You need to leave because you can get onto better things.
"In a normal job, if there was a chance for you to get promoted, are you going to go: no, no, no – I want to stay in the exact same spot I'm in now."Or, are you going to strive and move forward and be better?
"I have a degree of sympathy (for Coutinho). He did every single thing he possibly could do.
"He stayed, he trained, he worked hard – he stayed away from it as much as he could and didn't make a single comment– and Liverpool says: 'No we're keeping him.'
"And then he handed in a transfer request because he had no other option. But he's been the perfect servant for them for the past three or four years.
Antonio claimed long-term contracts were "protection for the club" as much for the player saying:  "If the player wasn't doing well, the club would try and get rid of him.
Bilic said: "The power is too much on the side of the players and their agents. It's hard for the managers."