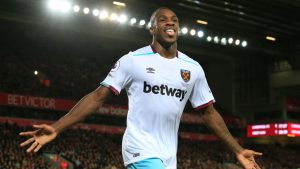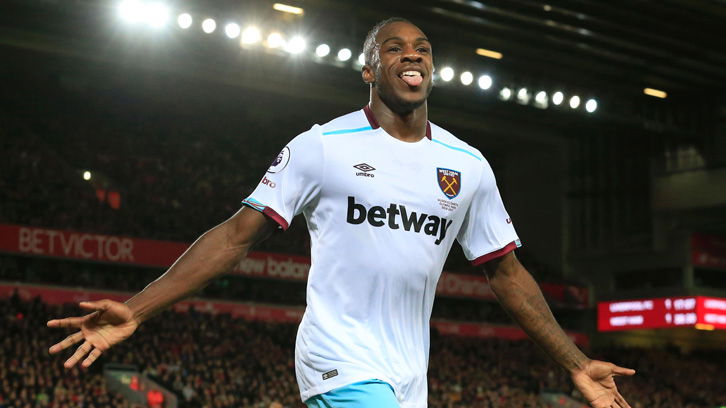 Michail Antonio intends to keep on keeping on in pursuit of an Engalnd place.
Called up by one match 'wonder' Sam Allardyce and overlooked by Gareth Southgate Hammers fans know that this lad will never give up on his dreams  in any circumstances.
Speaking to the official site he said: "I am going to keep playing my game and if I get called up it will be great. I am not going to let it affect me and if the manager feels I have done enough he will name me in the squad,"
"I have been part of the set-up before but I didn't get to play. I just need to keep doing what I have at West Ham and hopefully I will get my opportunity.
"I played in two different positions against West Brom and I have the versatility."
He is enjoying life playing alongside Andy and hopes they line up against Watford saying: "We have a good understanding playing together and things are going smoothly. He is a quality player and I definitely feel he should get a call-up.
"We missed Andy on Saturday.  West Brom are a big team and it would have been good to have his physicality on the pitch, but we have to make sure he is ready for the next game. If Andy keeps playing the way he is, he deserves a place in the England squad."
"We had to keep battling and had a lot of opportunities but it wasn't meant to be our day," he lamented. "I feel there were a couple of opportunities where the decision could have gone our way, but that is part and parcel of football.
"I had a couple of opportunities and looked back at the one when I was two yards out and I missed the ball, but we just have to move on and prepare for the next game at Watford and keep going."