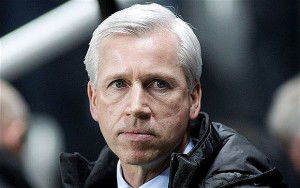 Dean Ashton has revealed the nickname West Ham players handed Alan Pardew when he was manager at the club.
Speaking to talkSPORT following Pardew's  appointment as new WBA boss Ashton said he believed  the 56 year old's self-confidence will inspire the lowly Baggies.
"He's not short of confidence," said Ashton, who was signed by Pardew at Upton Park for £7million in 2006.
His nickname, said the former striker, was  'chocolate' – because he would eat himself if he could.!
He added: "But that's what great about him. Players feed off that confidence and he'll make you feel special as a player.
"I remember when I signed for West Ham, I went and met him at a hotel and he put on a PowerPoint presentation on how I would integrate into the team, how the team would work around me and do you know what, he wasn't lying. That was how it was.