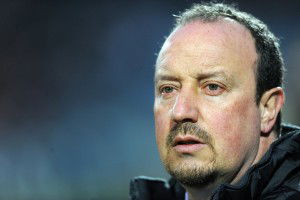 Rafa Benitez has revealed he will speak with the Napoli president in the next few weeks to discuss his future.
Benitez comes out of contract at the end of the season with reports widespread that he could be set to leave Serie A for the Premier League.
Ourselves and Newcastle have been linked with a move for the former Liverpool boss and the Spaniard is very aware of the speculation.
He said: "I've read that the president (Aurelio De Laurentiis) may not offer a renewal. I've read that Benitez has already spoken with the team. This is not true.
"In a few weeks I'll meet with the president, and we'll discuss what's best for Napoli going forward."