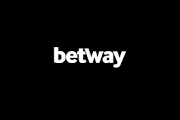 Irons sponsors Betway are being forced to swallow a bitter pill tonight.
Their logo is missing from the shirt for tonight's match in Slovenia despite the match getting hgh profile treatement by BT Sports HD.
It would have been a real bonus for the company but sadly from their point of view Uefa rules have stopped their brand from being shown.
But sadly the Slovenian govenment bans all brand/logo advertising and thus it was missing.'