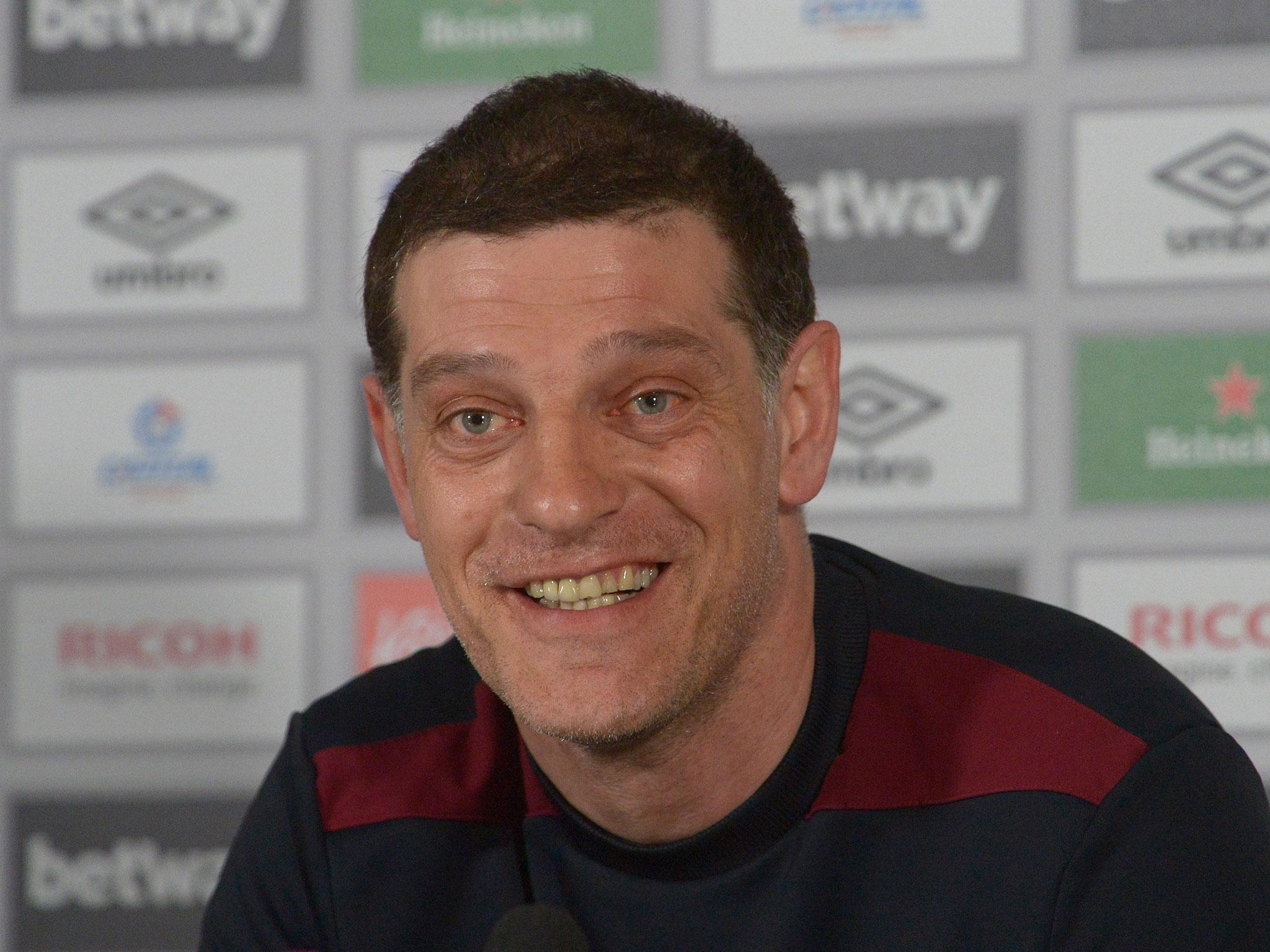 Slaven Bilic stoked up  the mind games with Rafa Benitez ahead of today's game when making it clear he had little sympathy for the Newcastle manager's moans about the lack of transfer activity at St James' Park.
For the Irons boss says the reality is that Newcastle have spent more in the window than the Irons where our wheeling and dealing has seen us spend a net figure of around £18 million.
The Irons have laid out £40 million so far this summer, but have brought in £22m on sales whilst Newcastle have spent £38m, but receiving  only £12m in fees, equating to a net spend of £26m.
Bilic  declared: 'I think in this transfer window, I don't know exactly but I follow who they have bought and sold.
'They are not happy with the transfers but they spent more money than we have spent in this transfer window, if we are talking about net money.'