Live time lapse images from the Olympic Stadium show white and black seats being re-installed in the lower tier of the rebuilt Olympic stadium this week.The sight will be disappointing to many Hammers fans who expected to see new Claret and Blue seats in the rebuilt lower tier at the stadium.
Construction firm Balfour Beatty and their subcontractors are currently working 24×7 to get the Stadium finished before the first stadium test event on the 19th July. Construction will stop between the 19th July and 7th November to allow test events and the Rugby world cup to take place.
A West Ham insider has suggested the white and black seats will be removed for the second time following the completion of the Rugby world cup and the OS lower tier will be rebuilt for a second time so there is still a chance of Claret and Blue seats before the first ball is kicked in anger in August 2016.
In response to this story Chairman David Gold has responded to fans on twitter saying
"You will be pleased with the new stadium, the facilities and the new seats. The new seats will look great"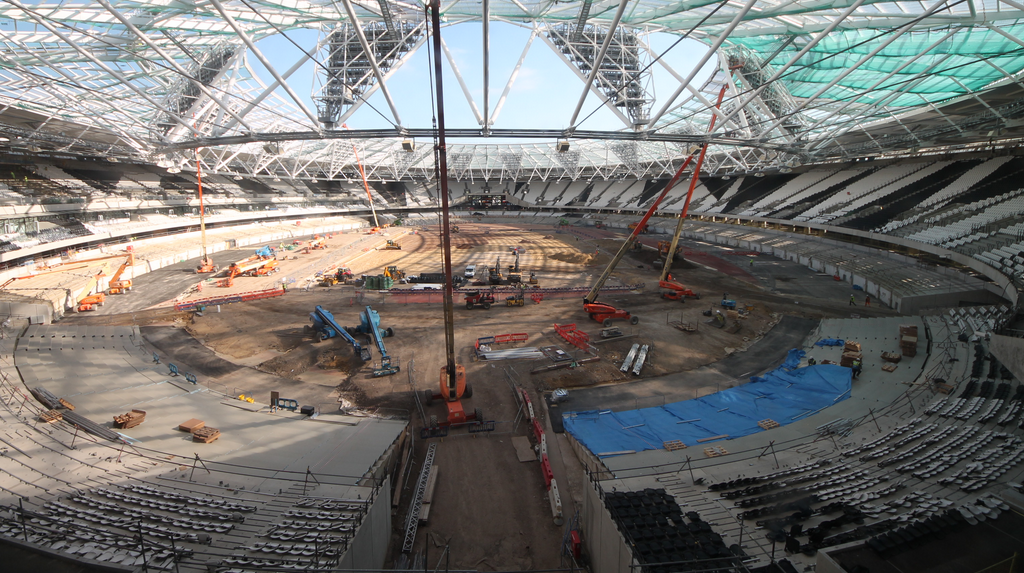 You can watch the time lapse images of the Olympic Stadium transformation on the link below.
https://www.lobstervision.tv/home