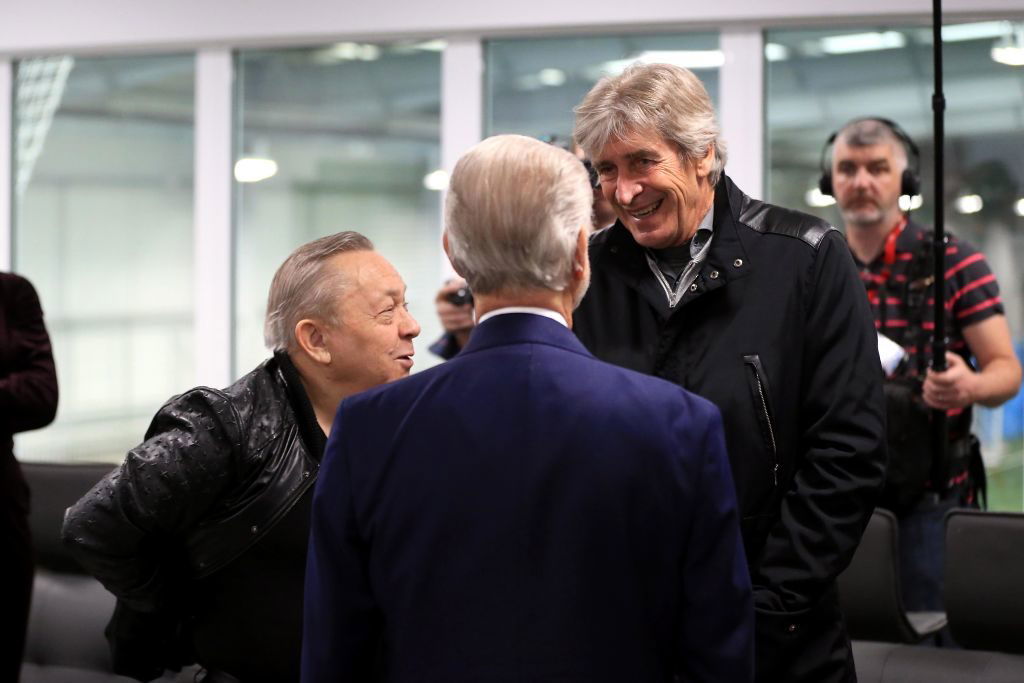 West Ham's board are caught between a rock and a hard place as the performances and results get worse.
Make no mistake the concern is very, very real.
Listen to the fans and they would sack Pellegrini now….look at the finances and it's far too soon with Pellegrini and a back room of ten to pay off.
With 18 months left that would amount to over £20 million plus and as I was told  by an insider last night: "It's not as though there is an obvious candidate available."
On top of that would come the cost of new players required by whoever took over plus the cost of him and his back up team.
Obviously there are always those who will talk in terms of pay offs amounting to millions as though it's like buying a cup of tea.
But with the club likely to record a debt of approaching £30 million at some point in the near future the idea of piling close to the same again on top if it after a bad run of results doesn't seem the most fonancially prudent solution.
That's the ROCK!
Now for the HARD place: There are no guarantees in football, no promises and no certainty that things will get better over the short or middle term so there#s an argument which says: "You can't afford not to sack."
At the moment nobody at board level has an answers – a scenario that became clear in two or three conversations last night – there's deep concern over signings and current form.
There is no quick fix which is the response by those caught up in the social media atmosphere of "do it now."
As far as I can see Pellegrini and the team have 10 games in front of them to get this problem sorted as far as I can see and should they still be in the same sort of trouble at the end of them on January 18 that would be my deadline to wave the management team goodbye.
It also supplies the time required to identify a new target
We're told these are really tough fixtures but I don't quite see it that way. Five of them are against teams positioned from outside the top six – Spurs (home), Saints (away), Palace (away) Bournemouth (home), Everton (home).
The other include neither Liverpool or Manchester City and I wouldn't entirely write us off against Arsenal at home or Chelsea away.
A few weeks ago Man United were being written off as a team in disarray, heading for relegation. Remember the song we sang at them: "You're not a big team anymore."
As I write they are 2-0 up against Brighton and in seventh place.
I'm really not trying to make a silk purse out of a pig's ear and at some stage over the next three months the board will need to sack Pellegrini if things don't improve in my view.
Yes, they are worried – deeply worried but for me it's Janaury when the axe should fall if it needs to at all!