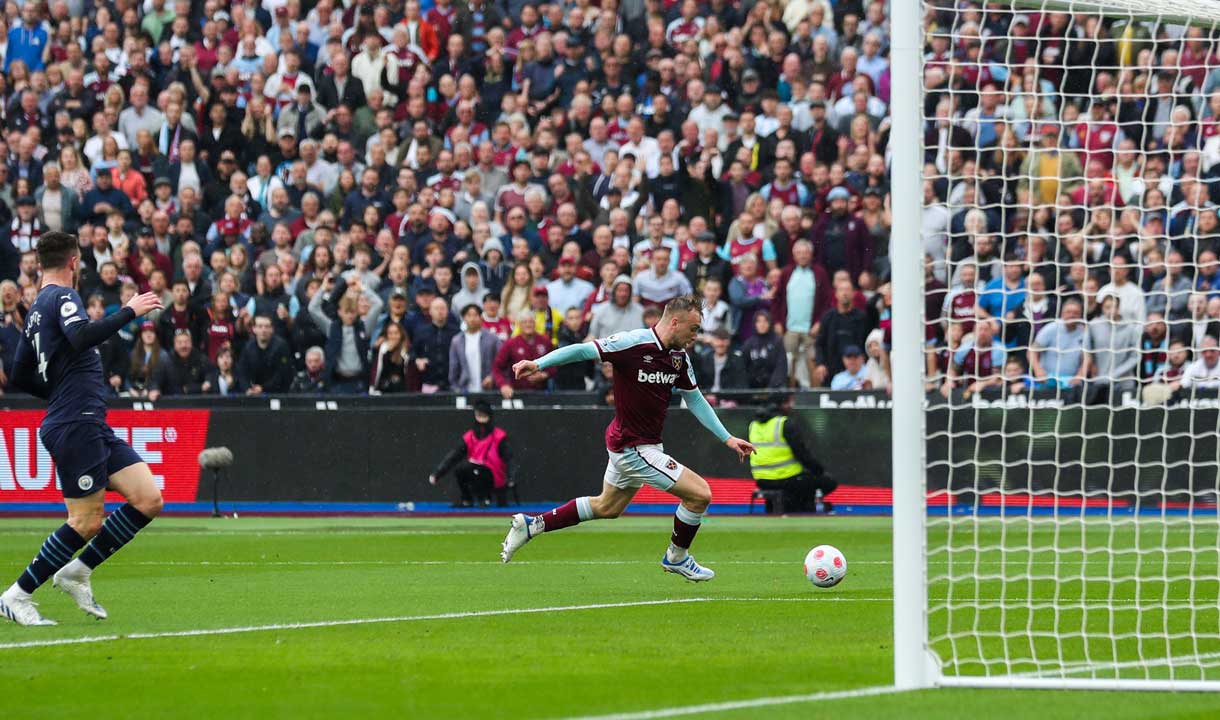 Jarrod Bowen has particularly exciting memories of the team's last performance against title holders Manchester City and will be looking for more of the same at the London Stadium today (Sun).
The club's latest England star produced a couple of amazing finishes as the Hammers looked set to  produce a stunning result before Pep Guardiola's outfit hit back,
And he is ready to do everything as he bids for a repeat performance on the first day following his outstanding effort to give the Hammers a remarkable result back in May.
Eighteen goals in 51 appearances across domestic and European competition saw the 25-year-old earn his first England caps in the summer, giving him yet more motivation to continue both his and the team's progress.
And speaking to www.whufc.com ahead of the game he said: "When we drew with them at the end of last season, the way we played that game exactly was what we worked on.
"We knew we wouldn't have as much of the ball as City, but when we did have the ball we needed to show that quality and that real clinical edge.
"We had a couple more chances in the second half and that could have made it a different game. They drain you with the ball, but as with every team they have their weaknesses too so we have to exploit them and we did that well.
"It's a new season, a fresh start, but still we have to approach it in the same way we did last season's game."
The mindset is one that Bowen will take into the campaign as a whole, having helped his side reach the UEFA Europa League semi-finals in his first-ever European campaign and secure a top-seven Premier League finish for the second straight season.
He added: "Now it's about stepping up another level and doing exactly the same this season to keep progressing and progressing.
"It's been two-and-a-half years nearly since I signed and every season has seen progression. That speaks about the direction we're going in and the ambition we have as a Club.
"The ambition we have as players too is to be a Club that finishes in the top six every season and not be a team that finishes in mid-table one season and Europe the next.
"So I think the main message is to keep improving as a team and help this Club move forward."