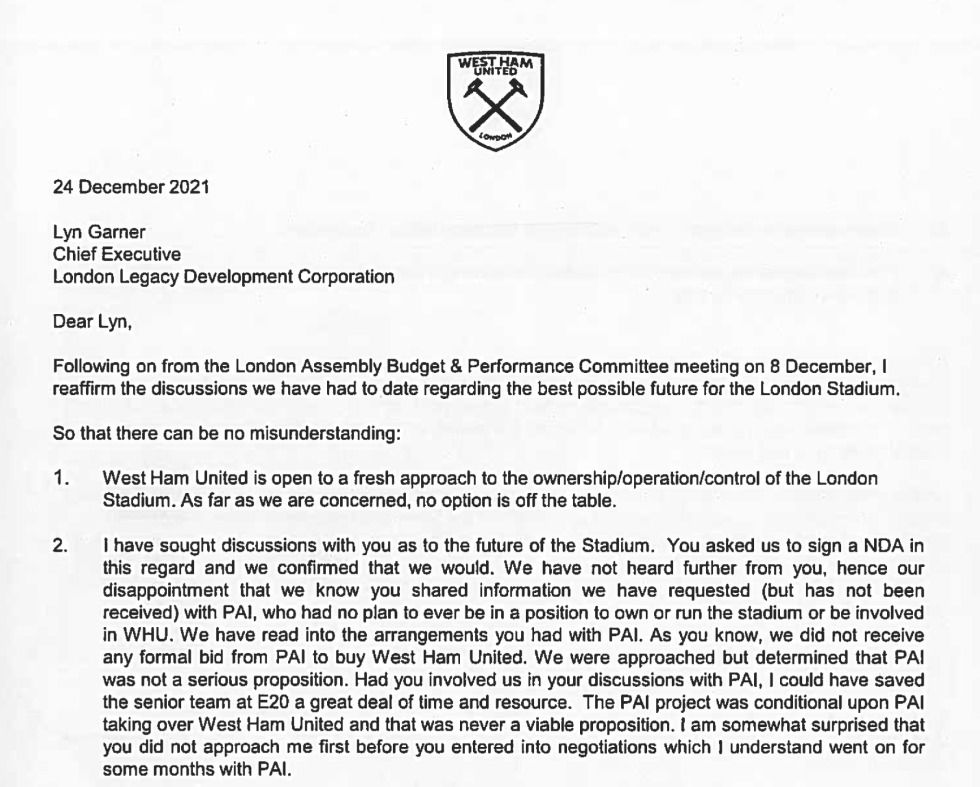 Correspondence  between West Ham United and LLDC previously has revealed that Karren Brady told the stadium owners three years ago in the letter shown above the Hammers were open to ownership, operation or control of the London Stadium with no option off the table.
The Vice Chairman insists there was no formal bid from PAI – the group which claimed it was trying to buy West Ham and that  she could have saved LLDC a wasted effort if they had approached her in the first place.
The correspondence was sent to NowNews West Ham – Six Foot Two (6foot2.co.uk) under the Freedom of Information legislation and is now in the public domain following the FOI response .
West Ham said they would be happy to sign a non disclosure agreement but were disappointed not to have received a reply from the London Stadium owners.
The Vice Chairman says she is open to new approach to operating the stadium to increase revenue and reduce costs.
You can read the redacted versions of the correspondence at https://pdfhost.io/v/PevfETNMo_MGLA0901236994_FOI_response