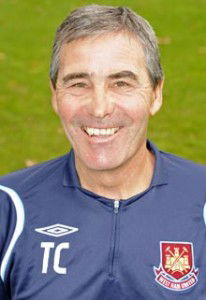 Former West Ham academy director Tony Carr has been angered by the club's decision to make him redundant after 43 years.
Carr took up an ambassadorial position in 2014 when Terry Westley took over the Academy but now that role is keen surplus to requirements as the club move to former Olympic Stadium.
Sixty five year old Carr stands to receive the government statutory maximum redundancy payment of £14,370.
Carr was offered a new one-day role or the tax free redundancy payment of £14,370 which he has decided to accept.
Carr told the Daily Mail  said: 'I'm very disappointed because I still feel I've got a lot to offer and West Ham has become a way of life for me after all these years.
'The way it was done with people from HR, who have been here hardly any time at all, was particularly disrespectful in my opinion. But that's the way of the world these days.'